Miles Davis, Miles Davis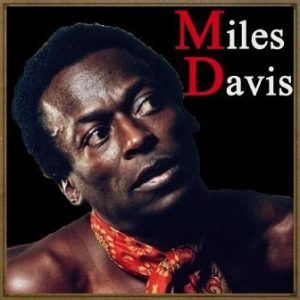 Add to favorites
Title: Miles Davis
Artist: Miles Davis
Country: USA
Date: 2010-09-10
Miles Davis, Miles Dewey Davis III, (Alton, 26 de mayo de 1926 – † Santa Mónica, 28 de septiembre de 1991), fue un trompetista y compositor estadounidense de jazz.
Miles Davis se trata de una de las figuras más relevantes e influyentes de la historia del jazz, junto con artistas como Louis Armstrong, Duke Ellington, Charlie Parker y John Coltrane.
La carrera de Miles Davis, que abarca cincuenta años, recorre la historia del jazz a lo largo de toda la segunda mitad del siglo XX, caracterizándose por su constante evolución y búsqueda de nuevos caminos artísticos: Miles Davis participa con igual fuerza del bebop y del cool, como del hardbop y de la vanguardia jazzística, sobre todo en su vertiente modal y de fusión con el rock.
En 1949, Miles Davis germinó su primera obra capital en la historia del jazz. Junto al compositor Gil Evans y músicos de la talla de Gerry Mulligan y Lee Konitz entre otros, grabó Birth of the Cool, una obra que dio paso al célebre «Noneto Capitol» una empresa democrática que repartía responsabilidades entre solista, compositor y arreglista.
En aquella época Miles Davis sufrió su primera detención por consumo de drogas y en 1951 fichó para el sello Prestige para el que grabó años después cuatro formidables álbumes que figuran entre lo mejor de su discografía. Atrás quedaban la tormentosa sesión de grabación con Thelonius Monk y su participación en el famoso quinteto de John Coltrane.