Get Happy, Reg Owen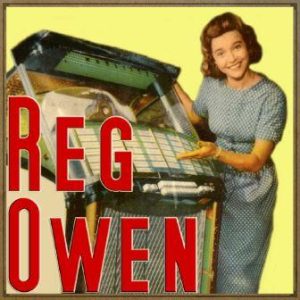 Label: Get Happy
Release date: 2013-06-07
Reg Owen (03 de febrero 1921 – 23 de mayo 1978) fue un arreglista y director de orquesta Británico
Reg Owen nació como George Owen Smith , en Hackney , Londres, y comenzó a tocar el saxofón a la edad de 15 años. Tocó en los grupos locales, como  Teddy Joyce's Juveniles y the Royal Kiltie Juniors antes de fundar su propio grupo aún  en su adolescencia.
Reg Owen estudió con Glassman Benny y luego asistió a la Royal College of Music . Durante la Segunda Guerra Mundial tocó en la bandaBomber Command Band  de la RAF  y después de 1945 estuvo al lado de Ted Heath y Cyril Stapleton. En 1954, había cambiado legalmente su nombre de Reginald Owen .
Reg Owen publicó un libro,  Reg Owen Arranging Method , en 1956, y comenzó a escribir la musica para la pélicula  Very Important Person (1961).
En 1959, incluso inluyó un exito en  un Top 40 hit en los EE.UU. con "Manhattan Espiritual", que alcanzó el puesto 10 en el Billboard Hot 100 .
La misma canción  alcanzó el puesto 20 en el UK Singles Chart en  marzo 1959. un tema más , "Obsesión", alcanzó el puesto 43 en el Reino Unido en octubre de 1960.
En 1961, Reg Owen se trasladó a Bruselas , donde trabajó como compositor, director y arreglista en toda la Europa continental. Se trasladó a España en la década de 1970, y murió en la Clínica en el Limonar de Málaga , el 23 de mayo de 1978 en la edad de 57 años