Vintage Music in My Car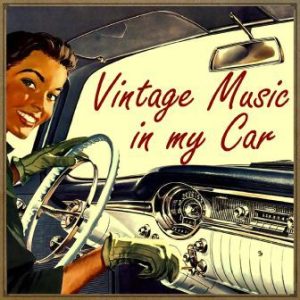 Add to favorites
Title: Vintage Music in My Car
Artist: Various Artists
Date: 2012-11-01
Songs:
01 Til the End of the World
Artist: Jim Reeves

Songwriter: Horton

03 Hey! Baby!


Artist: Bruce Channel

Songwriter: Cobb, Channel

04 Heartaches


Artist: The Marcels

Songwriter: Hoffman, Klenner

05 Someday, Sweetheart
Artist: Roberta Sherwood

Songwriter: B. Spikes, C. Spikes

06 Zip Zip
Artist: The Diamonds

Songwriter: Kaye, Columco, Brodsos

09 Ballad of the Alamo (The Alamo)
Artist: Frankie Avalon

Songwriter: Tiomkin, Webster

10 Tennessee Train


Artist: The Four Kinghts

Songwriter: Joe Greene, Nelson Riddle

11 Chattanoogie Shoe Shine Boy
Artist: Pat Boone

Songwriter: Stones, Stapp

12 Tonight's the Night


Artist: Julia Lee

Songwriter: Yardley

14 The Black Hills of Dakota
Artist: Doris Day

Songwriter: P. Webster, Sammy Fain

15 Twenty Feet of Muddy Water


Artist: Sonny James

Songwriter: Bill Smith

17 Four You
Artist: Timi Yuro

Songwriter: Dubin, Burke

19 Honeymoon On a Rocket Ship
Artist: Hank Snow

Songwriter: Johnny Masters

20 The Saga of Elvis Presley


Artist: Betty Reilly

Songwriter: Curry

22 The Opening Song
Artist: The Four Lads

Songwriter: Hoffman, Manning
Favorites
Your favorites will be here.
Amazon
Deezer
Genre