Trumpet 1961, Al Hirt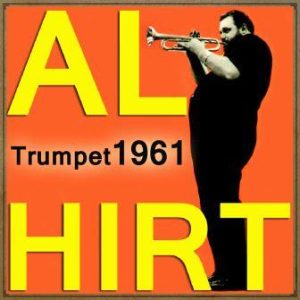 Label: Trumpet 1961
Release date: 2013-04-24
Al Hirt (7 de noviembre de 1922 – 27 de abril de 1999) fue un trompetista y líder de banda de nacionalidad estadounidense.1 Es recordado por sus millonarias ventas del tema "Java" y de su álbum acompañante, Honey in the Horn (1963). Algunos de los apodos que recibió fueron 'Jumbo' y 'The Round Mound of Sound'. Hirt fue miembro del Louisiana Music Hall of Fame.
Su nombre verdadero era Alois Maxwell Hirt, y nació en Nueva Orleans, Luisiana.1 Era hijo de un oficial de policía, y a los seis años de edad le dieron su primera trompeta. Tocó en la Banda Juvenil de la Policía con los hijos de Alcide Núñez, y a los 16 años Hirt ya tocaba de modo profesional, a menudo con su amigo Pete Fountain. En esa época fue contratado para tocar en las carreras de caballos locales, empezando con ello una relación con el deporte que se extendió a lo largo de seis décadas.
En 1940 Al Hirt fue a Cincinnati, Ohio, para estudiar en el Conservatorio de Música de Cincinnati con Frank Simon (antiguo solista de la Orquesta de John Philip Sousa). Tras tocar el clarín durante su servicio en el Ejército de los Estados Unidos durante la Segunda Guerra Mundial, Al Hirt actuó con varias big bands de estilo swing, entre ellas las de Tommy Dorsey, Jimmy Dorsey, Benny Goodman, y Ina Ray Hutton, siendo en 1950 el primer trompeta y solista de la Orquesta de Horace Heidt.