The Hi-lo's, The Hi-lo's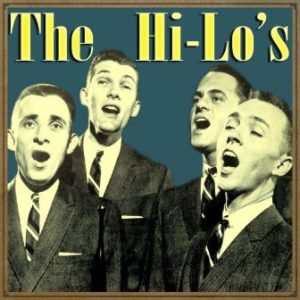 Label: The Hi-Lo's
Release date: 2015-10-04
The Hi-Lo's eran un cuarteto a capella formado en 1953.
The Hi-Lo's estaba formado por Gene Puerling (bajo-barítono, arreglista y líder), Bob Strasen (barítono), Bob Morse (barítono y solista ocasional) y Clark Burroughs (tenor). En 1959, Don Shelton sustituye Strasen.
The Hi-Lo's se consideran una influencia musical para grupos como King´s Singers, The Manhattan Transfer , Chanticleer , The Free Design y Brian Wilson . Ellos también fueron apoyados por Frank Sinatra . Uno de los arreglistas, y pianista durante años, fue Clare Fischer .
Puerling y Shelton más tarde formó otro cuarteto, Singers Unlimited .
Bob Morse murió en 2001. Después, Puerling, Shelton y Burroughs todavía aparecían, muy de vez en cuando, a los  alrededores del sur de California.
El 25 de marzo de 2008, Gene Puerling murió apenas por debajo de su cumpleaños 79.