Rogue River Valley, Hoagy Carmichael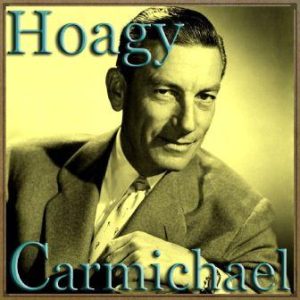 Add to favorites
Title: Rogue River Valley
Artist: Hoagy Carmichael
Country: USA
Date: 2013-01-05
Hoagy Carmichael, Howard Hoagland Carmichael (n. Bloomington, Indiana, 22 de noviembre de 1899 – f. Palm Springs, 27 de diciembre de 1981), conocido como Hoagy Carmichael, fue un compositor, cantante y pianista estadounidense de música popular y de jazz.
Hoagy Carmichael está considerado como uno de los grandes compositores de la canción popular estadounidense; entre sus canciones, muchas de ellas consideradas clásicos, se encuentran títulos como «Stardust», «Georgia on My Mind», «Up the Lazy River», «Rockin' Chair», «The Nearness of You», «Heart and Soul», «In the Cool, Cool, Cool of the Evening», «Skylark» y «New Orleans».
Hoagy Carmichael , quien trabajó por poco tiempo como abogado, fue desde sus comienzos un entusiasta del jazz, y en particular de la corneta de Bix Beiderbecke.
Su primera composición, «Riverboat Shuffle», fue grabada por Bix and the Wolverines en 1924 y se convirtió en un estándar de Dixieland. Hoagy Carmichael , como pianista, vocalista y ocasional trompetista, abandonó la abogacía para centrarse en el jazz, concretamente tras grabar «Washboard Blues» con Paul Whiteman en 1927.
Hoagy Carmichael lideró algunas sesiones de jazz propias a finales de los años veinte, pero se hizo mucho más popular como compositor de canciones. Hacia 1935 Hoagy Carmichael estaba trabajando en Hollywood y actuó como ocasional actor secundario, apareciendo en 14 películas, entre las que se cuentan títulos tan importantes como Tener y no tener (To Have and Have Not) y Los mejores años de nuestra vida (The Best Years of Our Lives).