Gateway To The West, Robert Farnon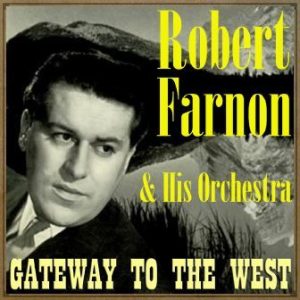 Add to favorites
Title: Gateway to the West
Artist: Robert Farnon & His Orchestra
Country: Canadá
Date: 2012-09-10
Robert Farnon, Robert Joseph Farnon (24 julio 1917 –  23 abril 2005) fue un compositor, director de orquesta, arreglista musical y trompetista canadiense. Además de ser un famoso compositor de obras originales (a menudo en la música ligera, pero también para el cine y la televisión), fue reconocido como uno de los mejores arreglistas de su generación.
Nacido en Toronto, Ontario , Robert Farnon fue comisionado como capitán en el ejército canadiense y se convirtió en el director de la banda canadiense del  Cuartel General  de la Fuerza Expedicionaria Aliada durante la Segunda Guerra Mundial , que fue el equivalente canadiense de la banda estadounidense que dirigió  Glenn Miller.
Robert Farnon fue conocido como un trompetista de jazz – su viejo amigo Dizzy Gillespie dijo una vez que Robert  era el mejor trompetista de jazz.
Se casó con Joanne Dallas, cantante de la banda SHAEF, de quien más tarde se divorció.
Al final de la guerra, Robert Farnon decidió hacer de  Inglaterra su casa, y más tarde se trasladó a Guernsey  con su nueva esposa Patricia Smith y sus cinco hijos. Su amigo el compositor Wally Stott compuso  "A Canadian in Mayfair" como un tributo.
Fue considerado el mejor arreglista en el mundo, y su talento influyó  a muchos compositores-arreglistas como Quincy Jones, quienes reconocen sus contribuciones a su labor.
Robert Farnon ganó cuatro premios Ivor Novello , incluyendo una por los  "servicios destacados a la música británica" en 1991, y en 1996 ganó el premio Grammy por el Mejor Arreglo Instrumental para "Lament", interpretada por JJ Johnson & His Orchestra Robert Farnon .
Robert Farnon murió a la edad de ochenta y siete años .
Robert Farnon es probablemente mejor conocido por dos piezas famosas de música ligera , "Jumping Bean" y "Portrait of a Flirt" que se publicaron originalmente como los lados A y B en el mismo 78 . También son famosas sus  "Westminster Waltz", "Destiny Waltz" y "A Star is Born "
Robert Farnon también escribió la música para más de cuarenta películas como  Maytime in Mayfair (1949) and Captain Horatio Hornblower R.N. (1951) y para series  de televisión y miniseries como The Prisoner, Secret Army, Colditz, y A Man Called Intrepid.