The Song from Moluin Rouge, Pat Suzuki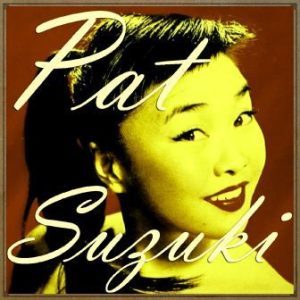 Add to favorites
Title: The Song from Moluin Rouge
Artist: Pat Suzuki
Country: USA
Date: 2012-09-10
Pat Suzuki (su verdadero nombre es Chiyoko Suzuki) nació el 22 de septiembre de 1930, Cressey , California. Pat es una popular cantante y actriz, muy reconocida a raiz de su trabajo en el musical de Broadway  "Flower Drum Song", y por la canción  "I Enjoy Being a Girl " e
Pat Suzuki fue apodada "Chibi", que een japonés quiere decir "chorro".
Pocos meses después de que  Estados Unidos entrase en la Segunda Guerra Mundial, el presidente Franklin D. Roosevelt obligó a la familia Suzuki y a otros más de 110.000  japoneses residentes en los estados de los EE.UU.  a dejar sus casas y entrar en campos de concentración. Pat  Suzuki fue enviada a la a un campo en Colorado
Durante la década de 1950, Pat Suzukiasistió a la universidad en San Jose State University. Después de mudarse a Nueva York , obtuvo un papel en una producción llamada , The Teahouse of the August Moon.
Posteriormente Pat Suzuki debuta como  cantante en un  club nocturnode Seattle llamado The Colony. Bing Crosby asistió a uno de sus shows en el club en 1957. Crosby se quedó tan impresionado  que la ayudó a obtener un contrato  con RCA Victor.  Grabó varios discos para RCA Victor, incluyendo el álbum 1958 titulado The Many Sides of Pat Suzuki. Pat Suzukitambién apareció en varios programas de televisión , incluyendo The Frank Sinatra Show en la ABC.
Sus grabaciones y apariciones en televisión le ayudaron a conseguir un papel principal en  Rodgers and Hammerstein's Broadway y en el musicalFlower Drum en 1958. En este musical Suzuki interpreta la canción "I Enjoy Being a Girl" es considerada como la grabación definitiva. Sin embargo,Pat Suzuki no apareció en la película de 1961 sobre la versión de Flower Drum Song . La actriz Nancy Kwan realizó el papel en la película.