Music, Music, Music, Russ Conway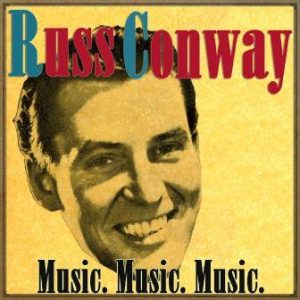 Add to favorites
Title: Music, Music, Music
Artist: Russ Conway
Country: USA
Date: 2013-03-05
Con más de 30 millones de discos vendidos, Russ Conway alcanzó su fama antes de la aparición del grupo The Beatles y estuvo 17 veces consecutivas en los "hit parade" británicos.
Russ Conway, pianista favorito de la Reina Madre, fue el primer artista en ganar un disco de plata cuando se vendieron 250.000 copias de su tema "Roulette".
El compositor Norman Newell, quien conoció a Russ Conway durante 40 años, dijo de él que "era uno de los grandes artistas con los que ha trabajado podía hacer comedia y hacer que la gente se riera y podía interpretar cualquier música, tenía mucho carácter".
Su verdadero nombre era Trevor Stanford y a los 10 años ganó un beca para formar parte del coro de una escuela de Bristol.
A los 14 años Russ Conway dejó la escuela y su padre le puso a trabajar en una oficina de abogados. Pasó tres años en un reformatorio por robar y posteriormente se enroló en la escuela de la marina mercante y después pasó a la Armada.
Pero sus problemas de estómago le obligaron a dejar la Marina y regresar a la vida civil, en la que trabajó de vendedor, fontanero, camarero y otros oficios, hasta que su talento fue "descubierto" en un club inglés en el que solía tocar el piano.
Conocido como "el encantador príncipe del pop" y "el jeque del teclado", Russ Conway trabajó con Laurence Oliver y John Mills en el espectáculo "Night of 100 Stars" en el teatro Palladium de Londres.