México!, Roland Shaw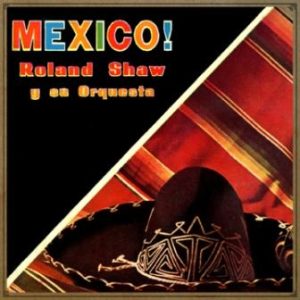 Label: México!
Release date: 2014-06-20
Roland Shaw.    Su nombre verdadero era    Roland Edgar Shaw-Tomkins, (26 mayo 1920 a 11 mayo 2012) fue un  compositor , arreglista musical y director de orquesta inglés
Roland Shaw, nació  en Leicester y asistió  el Trinity College of Music. Sirvió en la Royal Air Force durante la Segunda Guerra Mundial
Después de servicio durante la guerra arregló música para Ted Heath , Teddy Fomentar , Mantovani y muchos otros.
Roland Shaw se    convirtió en     arreglista y productor  para Decca Records. Su orquesta grabó los álbumes México y Westward Ho .
En diciembre de 1964 su orquesta lanzó un álbum de versiones de temas de James Bond  para coincidir con el lanzamiento americano de Goldfinger.
A partir de ahí Roland Shaw  fue el encargado de arreglar la mayoría de las bandas sonoras de James Bond
Roland Shaw  arreglado música para películas como Summer Holiday (1963) y The Secret of My Success (1965) y escribió la música para  Straight on Till Morning.