I Feel So Smoochie, Lena Horne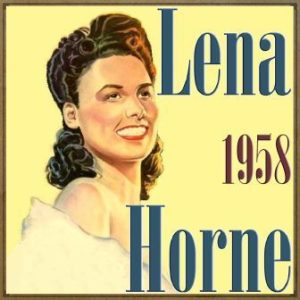 Add to favorites
Title: I Feel So Smoochie
Artist: Lena Horne
Country: USA
Date: 2012-10-15
Lena Horne, Lena Mary Calhoun Horne (Brooklyn, 30 de junio de 1917 – 9 de mayo de 20101 ), más conocida como Lena Horne, fue una legendaria actriz y cantante afroestadounidense de jazz y música popular.
Su carrera, tanto como artista de nightclub como de intérprete de discos para diversas compañías, abarca más de sesenta años, desde los años treinta a los noventa del siglo XX.
Sus padres se separaron cuando tenía dos años y fue criada por sus abuelos. Mitad afroestadounidense y mitad indígena estadounidense, su madre fue la hija del inventor Samuel R. Scottron y es descendiente de John Caldwell Calhoun, y su tío Frank Horne fue asesor del presidente Franklin Delano Roosevelt.
Lena Horne debutó como corista a los 14 años, pasando a integrar las filas del célebre Cotton Club de Harlem donde actuaban Duke Ellington, Billie Holiday, Louis Armstrong y Ethel Waters que la impactó con la canción Stormy Weather.
Lena Horne se dio a conocer en el mundo del jazz en la segunda mitad de la década de 1930, cantando en diversas big bands, especialmente en la de Noble Sissle (1938), época en la que iniciaria su carrera cinematográfica. En 1941 se incorpora a la banda de Charlie Barnet, consiguiendo un éxito discográfico con el tema "Good for a nothing Joe", y después actuaría asiduamente con la banda del pianista Teddy Wilson.
Lena Horne trabajó en 16 películas y varios cortos entre 1938 y 1978. Su más famosa aparición y canción distintiva fue, casualmente, en Stormy Weather de 1943 y en la película Cabin in the Sky de Vincente Minnelli junto a la ya veterana Ethel Waters y Cab Calloway.
Debió haber encarnado a Julie en Show Boat pero debido a su color el papel fue cedido a su amiga Ava Gardner, quien fue doblada en las canciones.
Su última aparición fue The Wiz como Glenda The Good Witch junto a Michael Jackson y Diana Ross.