Hammond Organ, Eddie Layton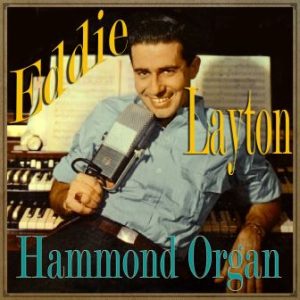 Label: Hammond Organ
Release date: 2014-10-30
Eddie Layton nació Filadelfia, Pennsylvania . Se graduó de la Universidad West Chester en la  especialización de meteorología.
Eddie Layton comenzó tocando el órgano cuando tenía doce años de edad. Mientras servía en la Marina de los Estados Unidos, durante la Segunda Guerra Mundial, aprendió a tocar el órgano Hammond . Después de la guerra, comenzó una carrera como organista profesional y empezó a escribir música para telenovelas en la CBS .
Eddie Layton se unió a los Yankees de Nueva York  en 1967 cuando el presidente del equipo , Mike Burke, inauguró la música de órgano en el estadio. Cuando fue contratado, él nunca había estado en el estadio y no sabía nada de béisbol , pero rápidamente aprendió las normas. Luego pasó a tocar para los Yankees durante más de tres décadas, con una pausa entre 1.971 y 1.977, en la que se dedicó  a otros compromisos musicales. Cuando Eddie Layton se retiró el 28 de septiembre de 2003, su última actuación fue a tocar "Take Me Out to the Ball Game", con los fans cantando" Eddie! Eddie! ".
Además de tocar para los Yankees, Eddie Layton fue el organista de los Nueva York Knicks y los Rangers de Nueva York durante 18 años. Esto le convirtió en la respuesta a una pregunta de trivial muy  popular entre los fanáticos de los deportes de Nueva York: "Q: ¿Quién era la única persona a jugar para los Yankees, los Knicks y los Rangers: A Layton. Eddie"
Eddie Layton realizó conciertos en más de 200 ciudades para el órgano de la sociedad Hammond y lanzó 26 álbumes, vendiendo más de 3 millones de copias. Además, Layton tocaba el órgano en el Radio City Music Hall de la Universidad de Pace durante las graduaciones que se celebraban allí.
Murió a los 79 años en su casa de Queens, Nueva York , tras una breve enfermedad.