Georgie Shaw, Georgie Shaw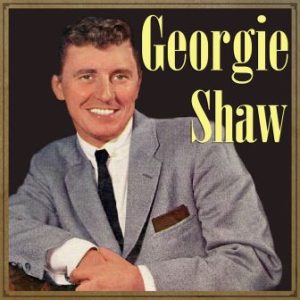 Label: Georgie Shaw
Release date: 2016-03-08
Georgie Shaw fue un  popular músico americano, nacido como George Shoester en Filadelfia, Pensilvania . Se graduó en el sur de Filadelfia, en  High School en 1947.
Georgie Shaw grabó una canción llamada " Let Me Go, Devil ", que era sobre el alcoholismo. Más tarde fue reescrito como " Let Me Go, Lover! ".
Otra canción que Georgie Shaw grabó originalmente, y que se convirtió en un éxito más tarde, cuando fue grabado por otro cantante fue "Honeycomb".  Lanzó cuatro Top 40 de singles en los EE.UU. en la década de 1950, todos con la compañiá de Decca .
"Till We Two Are One" ", fue su mayor éxito, alcanzando el puesto 7 en 1954. En ese mismo año Someone Else's Love Song alcanzó el  29.
Jimmy Leyden y su orquesta y el coro acompañando  a Georgie Shaw en estas dos grabaciones . "No Arms Can Ever Hold You" alcanzó el # 23 en el Billboard Hot 100 en 1955,  y Go On with the Wedding, con   Kitty Kallen , alcanzó el número 39 en 1956.
Georgie Shaw murió el 1 de septiembre de 2006 en Filadelfia debido a enfermedades del corazón