David Rose, David Rose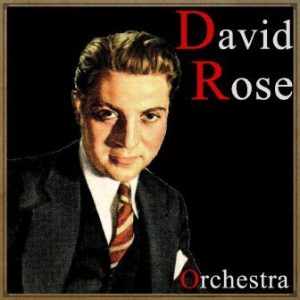 Label: David Rose
Release date: 2010-06-10
David Rose ( el 15 de junio, 1910 – 23 de agosto, el 1990) fué un compositor nacionalizado americano pero nacido en el Reino Unido. David Rose nació en el Londres de padres judíos y criado en Illinois .
La carrera musical de David Rose dentro del mundo de la música de cine empezó en 1944, cuando el músico londinense tenía 34 años. Desde entonces los proyectos que llegaban a sus manos eran, por lo general, de escasa repercusión artística y comercial. En 1952 David Rose comienza su andadura en la televisión (The blue ribbon Christmas Eve musical), medio para el que realizará la mayor parte de sus obras, destacando su colaboración con el actor y productor Michael Landon en las series La casa de la pradera (Little house on the prairie), El padre Murphy (Father Murphy) y Autopista hacia el cielo (Highway to heaven). David Rose también fue el autor de la Música para la serie BONANZA
Para la primera David Rose compuso la música de, nada más y nada menos, 204 episodios. Todas ellas se vieron beneficiadas de la elegancia y belleza de su música incidental, que parecía querer evitar el carácter simple y superficial de las bandas sonoras de la mayoría de producciones televisivas de la época.