Brass & Jazz, Pete Rugolo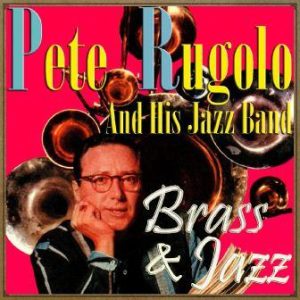 Add to favorites
Title: Brass & Jazz
Artist: Pete Rugolo & His Jazz Band
Country: Italia
Date: 2013-01-14
Pete Rugolo.
Pietro "Pete" Rugolo (25 de diciembre de 1915 – 16 octubre de 2011) compositor y arreglista de jazz italiano
Rugolo nació en San Piero Patti , Sicilia , Italia . Su familia emigró a los Estados Unidos en 1920 y se instaló en Santa Rosa, California .
Pete Rugolo comenzó su carrera en la música tocando el cuerno barítono, como su padre, pero rápidamente se diversificó en otros instrumentos, en particular el corno francés y el piano. Obtuvo una licenciatura de la Universidad Estatal de San Francisco, y luego se fue a estudiar composición con Darius Milhaud en el Mills College en Oakland, California donde obtuvo su título de maestro.
Después de graduarse, Pete Rugolo fue contratado como arreglista y compositor del guitarrista y director de orquesta Johnny Richards. Pasó la Segunda Guerra Mundial tocando con Paul Desmond en una banda militar.
Después de la Segunda Guerra Mundial, Pete Rugolo trabajó para Stan Kenton, que dirigió una de las bandas más 'progresistas', musicalmente, de la época. Rugolo proporcionó arreglos y composiciones originales en las que mezclaba la música clásica con el jazz.
Mientras Pete Rugolo continuaba trabajando de vez en cuando con Kenton en la década de los 50, pasó más tiempo en crear arreglos para cantantes de pop y jazz, sobre todo para  la ex cantante de Kenton, June Christy. Trabajó con ella  en discos como "Something Cool", "The Misty Miss Christy",  "Fair and Warmer!", "Gone for the Day" y "The Song Is June! .
Otros cantantes que incluyeron sus arreglos fueron Ernestine Anderson , Harry Belafonte , Nat King Cole , Billy Eckstine , The Four Freshmen , Peggy Lee , Patti Page , Mel Tormé y White Kitty.