Billie Holiday, Billie Holiday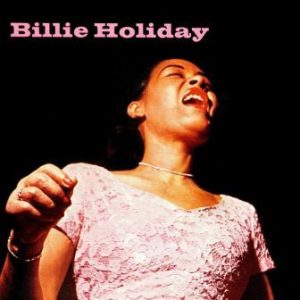 Label: Billie Holiday
Release date: 2009-06-02
Billie Holiday (1915-1959), cantante de jazz y blues, una de las intérpretes más importantes del siglo XX, también conocida como Lady Day. Nació en Baltimore, Maryland, y su verdadero nombre era Eleonora Holiday.Billie Holiday creció en un ambiente humilde y se trasladó a Nueva York a finales de la década de 1920, ciudad donde comenz01ó a cantar en clubes nocturnos.
Billie Holiday se dio a conocer tras una grabación que realizó en 1935, organizada por el pianista Teddy Wilson y en la que también intervinieron el saxofonista Ben Webster y el trompetista Roy Eldridge. De estas sesiones sobresalen temas como "I Wished on the Moon" y "Miss Brown to You". A partir de ese momento cantó en varias orquestas, entre ellas las de Count Basie y Artie Shaw, y compartió varias grabaciones con el saxofonista Lester Young, con el que siempre mantuvo una gran amistad y empatía musical.
Billie Holiday tuvo una vida terrible. Hija de padres solteros, fue violada a los diez años. Durante un tiempo se dedicó a la prostitución y en sus comienzos como cantante sufrió los efectos del racismo más cruel. Se refugió en el alcohol y en las drogas. Todos esos sinsabores son los que, probablemente, dan a su voz ese amargo tono sublime que en el terrible "Strange Fruit"(1939), una de sus mejores composiciones, llega a las cotas más altas.