Afro Cuban Jazz, Various Artists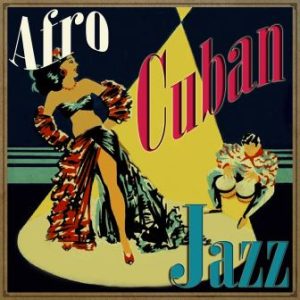 Label: Afro Cuban Jazz
Release date: 2015-03-03
Afro Cuban Jazz, Various Artists
El jazz afrocubano (en inglés, afro cuban jazz) es un subgénero del jazz, surgido en la década de 1940 e integrado en el llamado jazz latino, del que fue su primer ejemplo consolidado. Se trata de un ejemplo de género de fusión, procedente de la interrelación entre el be bop y la música cubana(en especial, el son montuno).
Los principales artistas que encontramos en la génesis y desarrollo del Afro Cuban Jazz, fueron Mario Bauzá, Machito, Chano Pozo, Dizzy Gillespie y Tito Puente. A finales de los años 1940, se conoció como Cu bop, nombre derivado de las palabras "Cuba" y "Be bop".

Afro-Cuban Jazz Jazz Latin Music Recopilaciones Vintage
Favorites
Your favorites will be here.
Genre