Stage Show, The Four Lads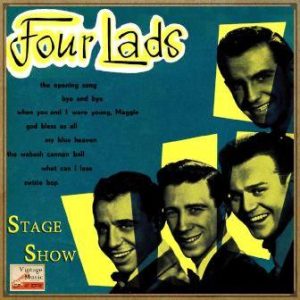 Add to favorites
Title: Stage Show
Artist: The Four Lads
Country: Canadá
Date: 2010-12-23
The Four Lads fue un popular cuarteto canadiense .
The Four Lads original se formó en Toronto, Ontario, y son miembros eran del St. Coro de la Escuela de Michael, donde aprendieron a cantar.
Los miembros fundadores fueron Corrado "Connie" Codarini, John Bernard "Bernie" Toorish , James F. "Jimmy" Arnold, y Frank Busseri, director del grupo.