Christmas Time, The Four Aces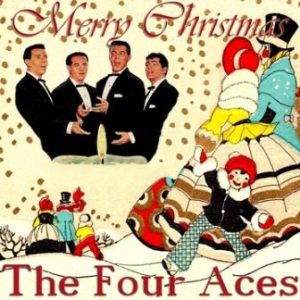 Label: Christmas Time
Release date: 2011-07-20
THE FOUR ACES: Los Cuatro Ases, nombre por el que se les conocía en España (internacionalmente se llamaban The Four Aces), son un grupo músico-vocal estadounidense formado a principios de los años 1950. En 1956 su líder Al Alberts abadonó el grupo y fue sustituido por Fred Diodati.
El resto de los fundadores fueron también abandonándolo, de manera que a finales de los 50 el cuarteto se había renovado completamente. Sin embargo la edad de oro de Los Cuatro Ases fue esa primera época en la que llevaba la voz cantante Al Alberts.
Entre 1952 y 1956 The Four Aces no dejaron nunca de tener alguna canción en los primeros puestos de las listas de éxitos y cosecharon varios discos de oro.