Petula Clark, Petula Clark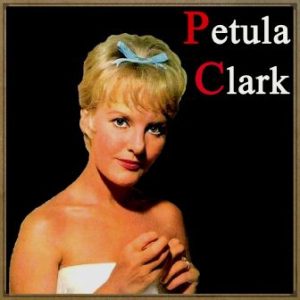 Add to favorites
Title: Petula Clark
Artist: Petula Clark
Country: UK
Date: 2011-04-05
Petula Clark, (n. Ewell, Inglaterra, 15 de noviembre de 1932) es una cantante, actriz y compositora inglesa, mejor conocida por sus exitosas canciones en los años 1960, en especial Downtown. Con más de 70 millones de discos vendidos alrededor del mundo, Petula Clark se ha convertido en la artista británica más prolífica, como se dice en el Libro Guinness de récords mundiales.
Petula Clark nació el 15 de noviembre de 1932 en Surrey, Inglaterra. Cantante y actriz. Pertenece a una familia plagada de artistas, de esta forma y como no podía ser de otra manera, desde muy joven se interesa por el teatro y la radio, participando en diferentes producciones.
Con solo trece años Petula Clark empieza su incursión en la gran pantalla con el film A medal for the General, ese mismo año también participa en Strawberry Roan, Query y I Know where I´m going; éste fue el principio de una larga filmografía. Ejemplos significativos son: Dance may (1950), The Gay Dog (1954), Daggers Drawn (1964), o Never never Land (1982) entre muchas otras.
A los veintidós años Petula Clark arranca simultáneamente una brillante carrera en la música. Se estrena con The little shoemaker, al que le siguen Alone y Sailor, canción que llegó a ser nº1 en 1960. Precisamente en esta década en las que todas sus canciones se convertían en éxitos decidió trasladarse a Francia tras contraer matrimonio con Claude Wolf.
Musicalmente su gran éxito es el tema Downtown, compuesto por Tony Hatch, single que se colocó en el nº1 en Reino Unido y en EE. UU.. Esta canción fue también grabada por Frank Sinatra y se puede oir en el inicio de la tercera temporada de la popular serie Lost, así como también en la banda sonora de dicha serie.
La fama que le brindó la música le ofreció la posibilidad de trabajar en televisión en producciones con gran éxito.