Les Baxter, Les Baxter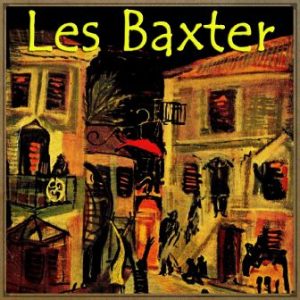 Label: Les Baxter
Release date: 2011-03-23
Nacido el 14 de marzo de 1922 en Mexia, Texas, y fallecido el 15 de enero de 1996 en Newport Beach, California, Les Baxter desarrolló un exótico estilo para "big bands", introdujo las cuerdas para respaldar a cantantes populares y convirtió en éxito temas con los que nadie pudo.
Siendo muy joven Les Baxter estudió piano en el Detroit Conservatory of Music, donde obtuvo una beca para continuarlos en el Pep-perdine College de Los Angeles, California. ciudad en la que se radicó.
Cerca de 1947 Les Baxter abandonó el piano para ingresar como vocalista en el grupo los Mel-Tones, formado por Mel Torme para grabar con Artie Shaw. Y a mediados de la década de 1950, dada su apostura -"una mezcla de John Wayne y Robert Mitchum", según un crítico de cine-, actuó en cine junto a Mamie Van Daren y Eileen Barton.
Cuando Les Baxter se separó de los Mel-Tones, escribió arreglos para Freddy Slack, Bob Crosby, Tommy Dorsey y otras grandes bandas y música para los programas radiales de Bob Hope y Abbott & Costello.
Aparecida la televisión, musicalizó las series "Buck Rogers in the 21st Century", "The Milton Berle Show", "The Gumby Special", y las premiadas para "Lassie" y "The Flintstones". Incluso llegó a tener su propio programa: "Music of the Sixties – The Les Baxter Special".

ÁLBUMES EN FORMATO CD CD'S DANCE ORCHESTRAS CD'S JAZZ SWING Instrumental Jazz Orquestas y Big Bands Swing
Favorites
Your favorites will be here.
Genre