Buddy Holly, Buddy Holly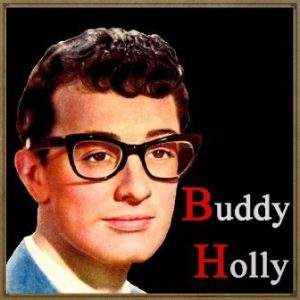 Label: Buddy Holly
Release date: 2010-05-08
Buddy Holly, Charles Hardin Holley (Lubbock, Texas, 7 de septiembre de 1936 – 3 de febrero de 1959), más conocido como Buddy Holly, fue un compositor y cantante estadounidense, uno de los más destacados pioneros del rock and roll.
Buddy Holly, en cuya familia había un gran interés por la música, aprendió a temprana edad a tocar el violín, el piano y la guitarra. En el otoño de 1949 conoció en el Instituto Hutchinson Jr. a Bob Montgomery, con el que poco después formó el dúo Buddy and Bob. El interés de Holley y Montgomery se dirigió al principio hacia la música country, pero, tras ver en 1955 actuar en directo a Elvis Presley, decidieron dedicarse al rock and roll.
Pocos meses después actuaron como teloneros del propio Presley, de Carl Perkins y Johnny Cash y, más tarde, de Bill Haley y sus Cometas. Gracias al éxito de estas actuaciones, Decca Records le ofreció a Buddy firmar un contrato para grabar varios temas en solitario, en el estudio de Owen Bradley en Nashville. Su primer single, Blue Days, Black Nights, apareció en abril de 1956. Aunque recibió comentarios elogiosos, las ventas no fueron demasiado buenas. A pesar de no ser un artista especialmente reconocido en éste género, en estas grabaciones (y en algunas maquetas anteriores) Buddy Holly se revela como un poderoso intérprete de rockabilly.
De regreso a Lubbock, junto a sus amigos Jerry Allison (batería), Joe.B.Malduin (contrabajo) y al guitarrista Nikki Sullivan, Holley formó un nuevo grupo, The Crickets, con el que grabó varios temas en el estudio de Norman Petty en Clovis (Nuevo México). Una de las canciones grabadas en estas sesiones fue That´ll Be The Day, inspirada en una frase que el personaje interpretado por John Wayne repite insistentemente en la película The Searchers (Centauros del desierto).
Ocurría que Decca, propietaria de los derechos de las canciones grabadas en Nashville, ejercía el control de los temas durante cinco años, y no parecía querer dar demasiadas facilidades a la hora de una posible edición de las canciones por parte de otra compañía. Uno de los temas era That´ll Be The Day, canción rechazada por su primer productor, Owen Bradley, por considerarla "horrorosa", y que ahora se perfilaba como un hit en potencia al que Norman Petty veía un gran futuro.