Vintage Cokctail Lounge With Cole Porter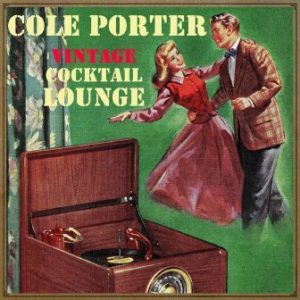 Label: Vintage Cokctail Lounge With Cole Porter
Release date: 2010-05-08
Cole Porter nació en la ciudad de Peru, en Indiana, en el seno de una familia protestante acomodada; su abuelo materno, James Omar "J.O." era un rico comerciante de California, con una fortuna estimada en diecisiete millones de dólares, que poseía grandes extensiones de terrenos ricos en madera, carbón y petróleo y que ejercía una fuerte influencia sobre toda la familia de su hija.
Sus padres eran Kate Cole y Samuel Fenwick Porter; este era un empresario, propietario de varias tiendas de droguería en Peru, pero que no alcanzaba el nivel económico de su suegro, era aficionado a la música y un buen pianista, de quien Cole heredó sus cualidades musicales. La casa en que vivió Porter de niño era una gran casa victoriana a solo unas calles del centro de la ciudad.
La muerte de dos hijos a temprana edad provocó que su madre se volcara profundamente hacia Cole Porter , lo introdujo en la música muy pronto. Así, a los seis años practicaba diariamente el piano, aprendió a tocar el violín y escribió su primera opereta (con ayuda de su madre) a los 10.
El abuelo de Cole Porter quería que este se hiciera abogado, se convirtiera en su sucesor al frente de sus negocios y, con esa carrera en mente, asistió a la Academia Worcester y a la Universidad Yale, donde inició estudios en 1909 (en Yale se unió a la famosa sociedad secreta Pergamino y Llave) y a la fraternidad Delta Kappa Epsilon.
En esta universidad desarrolló sus cualidades musicales, compuso canciones para el equipo de fútbol de la universidad que constituyeron grandes éxitos como "Bulldog Bulldog" and "Bingo Eli Yale" y dirigió el coro Yale Glee Club, con el que realizó una exitosa gira en las navidades de 1912.
Tras su paso por Yale Cole Porter accedió a la Facultad de Derecho de Harvard en 1913, donde permaneció un año, tras darse cuenta de que quería concentrarse en la música, se trasladó a la Escuela de Música de Harvard.

Favorites
Your favorites will be here.
Género