Hello! Glamour Vintage, Various Artists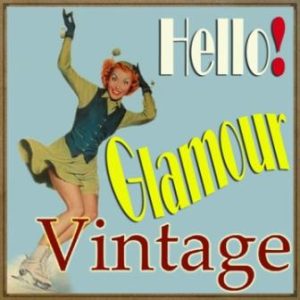 Add to favorites
Title: Hello! Glamour Vintage
Artist: Various Artists
Date: 2014-09-08
Songs:
02 On Route 66 (Get Your Kicks)
Artist: Anita Bryant

Songwriter: Troup

04 By the Light of the Silvery Moon
Artist: Teresa Brewer

Songwriter: Gus Edwards, Edward Madden

05 Que Será, Será
Artist: Doris Day

Songwriter: Livingston, Evans

06 Down Boy


Artist: Betty Grable

Songwriter: Adamson, Carmichael

07 The House Is Haunted
Artist: Kay Starr

Songwriter: Billy Rose, Basil Adlam

08 A Wonderful Guy
Artist: Dinah Shore

Songwriter: Oscar Hammerstein II, Richard Rodgers

10 All Night Long
Artist: Keely Smith

Songwriter: Singleton, McRae

12 April in Paris
Artist: Gloria Lynne

Songwriter: Harburg, Duke

13 Skylark


Artist: Teal Joy

Songwriter: Mercer, Carmichael

14 The Second Time Around
Artist: Jane Morgan

Songwriter: Cahn, Van Heusen

16 Bing! Bang! Bong!


Artist: Sophia Loren

Songwriter: Jay Livingston, Ray Evans

17 Hurt!
Artist: Timi Yuro

Songwriter: Crane, Jacobs

18 All I Need Is You
Artist: Frances Bergen

Songwriter: Parish, Davis, De Rose

19 Bill


Artist: Annette Warren

Songwriter: Kern, Hammerstein, Wodehouse

20 Happiness Is a Thing Called Joe
Artist: Susan Hayward

Songwriter: Arlen, Harburg

21 Lookin' for Trouble
Artist: Jane Russell, Mary McCarty

Songwriter: Myrow, Blane, Wells
Recopilaciones Vintage Vocal Jazz
Favorites
Your favorites will be here.
Apple
Amazon
Deezer
Género