Grammy Hall Of Fame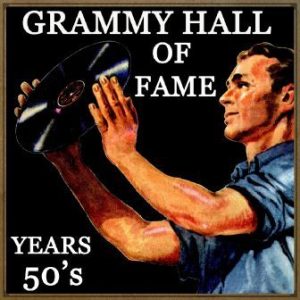 Label: Grammy Hall Of Fame
Release date: 2010-10-10
Grammy Hall Of Fame, Varios Artistas
Grammy Hall Of Fame
En 1973 se creó The Grammy Hall Of Fame (El Salón de la fama de Los Grammy ). Su objetivo es el de honrar aquellas grabaciones, con 25 años de antigüedad como mínimo, que tienen una "importancia cualitativa o histórica".
Se tienen en cuenta todos los géneros, incluyendo rock clásico, country, R & B, ópera…
En la actualidad hay cerca de 850 canciones o discos que han sido merecedores de este galardón.
En este disco se reúnen 34 grabaciones históricas que ha sido consideradas por el mundo de la música (Editores, Productores, Músicos, Compositores…)

Recopilaciones Vintage Vocal Jazz
Favorites
Your favorites will be here.
Género