Red River Valley, Gene Autry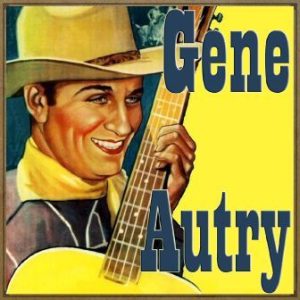 Label: Red River Valley
Release date: 2012-10-10
Gene Autry nació el 29 de septiembre de 1907 en Tioga, Texas (Estados Unidos). Su familia se trasladó a Oklahoma y allí comenzó a trabajar como telegrafista.
Su carrera comenzó cuando compró una guitarra por correo. Fue descubierto en 1929 por el humorista estadounidense Will Rogers. En 1929 se trasladó a Nueva York, donde grabó para Victor-RCA.
Fue este sello el que lo etiquetó como el vaquero cantante de Oklahoma. Aquello le permitió tener un programa de radio en Tulsa y, posteriormente, pasar al Barn Dance de Chicago. Por entonces, su repertorio se componía exclusivamente de temas hilbilly, algunos de Jimmie Rodgers y otros suyos propios, como The Death Of Mother Jones y That Silver Haired Daddy Of Mine, de la que para 1940 llevaba vendidos cinco millones de ejemplares.
Ese mismo año, Gene Autry comenzó una vertiginosa carrera que incluyó, además de extensa participación en el cine, un total de 635 canciones grabadas que vendieron más de 30 millones de copias, y entre las que figuran la que lo inmortalizó en las mentes de muchos estadounidenses: Back in the saddle again.
También Gene Autry fue la primera estrella del cine en Estados Unidos que pudo tener su propio programa de televisión, al crear, en la década de los años 50, El Show de Gene Autry. Participó en alrededor de 90 películas y grabó una de las canciones mas populares en la Historia de Estados Unidos, Rudolph, the Red-Nosed Reindeer, un tema relacionado con la Navidad.
Gene Autry tomó parte en la II Guerra Mundial y después se dedicó a actuar en rodeos.
Gene Autry falleció el 2 de octubre de 1998 a causa de un linfoma canceroso. Tenía 91 años.
Fuente: http://www.buscabiografias.com