Doctor Rhythm (O.S.T – 1938), Bing Crosby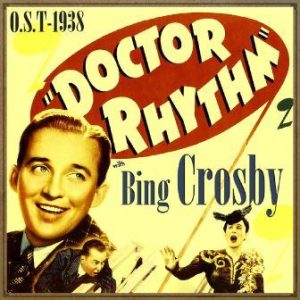 Label: Doctor Rhythm (O.S.T - 1938)
Release date: 2013-11-06
Bing Crosby, Harry Lillis "Bing" Crosby (Tacoma, Washington, 3 de mayo de 1903 – Madrid, 14 de octubre de 1977) fue un cantante (crooner) y actor estadounidense con una carrera artística de medio siglo.
Doctor Rhythm
1938
Es una película  musical de 1938 dirigida por Frank Tuttle y protagonizada por Bing Crosby , María Carlisle , Beatrice Lillie , y Andy Devine .
Basado en el cuento The Badge of Policeman O'Roon de O. Henry.
La película trata sobre un médico que se hace pasar por un policía asignado como guardaespaldas de una matrona rica, cuya sobrina hermosa se ​​convierte en el objeto de su afecto.
La película cuenta con las canciones  "On the Sentimental Side" y "My Heart is Taking Lessons"