Cheek to Cheek, Michel Legrand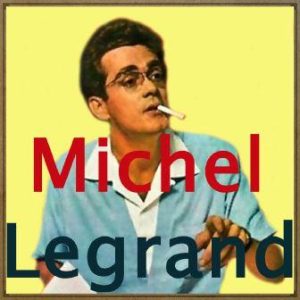 Label: Cheek to Cheek
Release date: 2013-03-05
Michel Legrand, Michel Jean Legrand (París, 24 de febrero de 1932) es un compositor francés. Compuso la música de más de 200 películas y fue tres veces ganador del Oscar de la Academia de Hollywood.
Hijo del compositor Raymond Legrand y hermano de la cantante Christiane Legrand.
Desde los 10 a los 21 años Michel Legrand estudió en el Conservatorio de Música de París; después estudió siete años con Nadia Boulanger.
Sus inclinaciones musicales lo llevaron siempre a escribir las letras de sus canciones e incluso a interpretarlas.
Tras el éxito de su primer álbum Amo a París, Michel Legrand trabajó con varios grandes del jazz como Miles Davis y John Coltrane en su siguiente álbum Legrand jazz.
Cuando comenzó a trabajar en música para filmes, obtuvo un gran éxito, ya que no sólo componía canciones pegadizas sino que componía material orquestal de un fuerte sentido lírico.
Su más conocido trabajo es Los paraguas de Cherburgo de 1963, un clásico del cine musical europeo y la primera película completamente cantada y protagonizada por la joven Catherine Deneuve. Asimismo en Las señoritas de Rochefort de 1965.
Mucha de su música estaba destinada a películas francesas (como las del director Jean-Luc Godard), aunque también se implicó en la producción de películas estadounidenses, como The Thomas Crown affair (con su conocido tema The Windmills of your mind, "los molinos de viento de tu mente"), Verano del 42 y Yentl.
Michel Legrand compuso la música de la serie infantil de televisión Érase una vez… la vida (1986).
En la década de los 80 y 90 acompañó con su banda a estrellas como Björk, Ray Charles, Diana Ross y otros, trabajando también con cantantes de ópera como Jessye Norman, Kiri Te Kanawa y Natalie Dessay.
Michel Legrand ha recibido 27 nominaciones al Premio Grammy ganándolo en cinco oportunidade