Sax For Dance, Tab Smith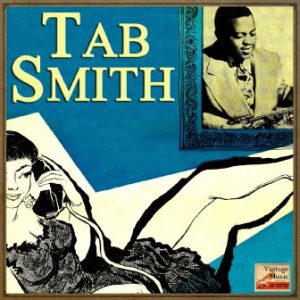 Add to favorites
Title: Sax For Dance
Artist: Tab Smith
Country: USA
Date: 2011-02-02
Tab Smith, Talmadge  Smith (11 enero 1909 – 17 agosto 1971),
Tab Smith nació en Kinston, Carolina del Norte , Estados Unidos.  Se unió a su primera banda profesional,  The Carolina Stompers, en 1929. Entre los años 1930 y 1940 pasó varios años en las bandas de Lucky Millinder y Count Basie además de pasar largos períodos como músico independiente, tanto de intérprete como de arreglista. Después de la Segunda Guerra Mundial , Tab Smith dirigió a sus propios grupos, centránsodose  en el rhythm and blues y en  el jazz.
Su éxito más grande de R & B hit fue " Because of You ", que alcanzó el número 1 en la EE.UU.  y el número 20 en la lista pop , en 1951. "Because of You" fue hecho para el United Records , un sello para el que Smith escribió prolíficamente hasta su cierre en 1957. Tab Smith grabó para esta compañia 24 Eps y un disco de 10 pulgadas.
Durante la década de 1950, Smith etocó el  saxofón altoen la  orquesta de Earl Bostic.
Su carrera nunca se recuperó del cierre de United records. Después de breves periodos de tiempo trabajando para la compañia Checker , Tab Smith se retiró del negocio de la música a principios de 1960. Vendió sus bienes y se dedicó a tocar  el piano a tiempo parcial en un restaurante de carnes.
Tab Smith murió en San Louis, Missouri , en agosto de 1971, de 62 años