Charles Magnante, Charles Magnante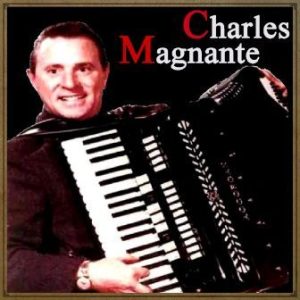 Add to favorites
Title: Charles Magnante
Artist: Charles Magnante
Country: USA
Date: 2010-08-20
Songs:
17 Swedish Rhapsody Polka
Artist: Charles Magnante

Songwriter: W. Ringstrande, Y. Stoor

20 Reginella Campagnola
Artist: Charles Magnante

Songwriter: Di Lazzaro, Cherubin

24 Tick Tock Polka
Artist: Charles Magnante

Songwriter: G. Lama, S. Guski, J. Martino

27 Pretty Polly Polka
Artist: Charles Magnante

Songwriter: Davies, Light, Magnante

28 Flyght Of The Bumble Bee
Artist: Charles Magnante

Songwriter: Rimsky Korsakov
Charles Magnante    (1905-1986) pianista, acordeonista, arreglista, compositor, autor y educador. Su arte ayudó a levantar la imagen del acordeón de un instrumento considerado apto sólo para la música popula,r a un instrumento aceptado en muchos géneros de música
Su padre  era un músico aficionado bien conocido.  Charles Magnante tocó junto a su padre,  a la edad de cinco años, y a los  siete años, aprendió a tocar en secreto el acordeón de su padre. A la edad de dieciséis años su reputación como un acordeonista había crecido tanto que estaba recibiendo muchas ofertas para unirse a giras con varias bandas , que se negó, debido a sus estudios de música
Charles Magnante comenzó su carrera profesional tocando en los restaurantes italianos y en el Ferry de Staten Island. Sin embargo, quería romper con la imagen del acordeonista clásico.  En la década de 1940, fue el líder de un trío de éxito con el guitarrista Tony Mottola y organista George Wright, participando regularmente en emisiones de radio en la NBC. Charles Magnante trabajó también como un codiciado músico de estudio.
En la cima de su carrera, Charles Magnante llevó a cabo 30 emisiones de radio en directo y ocho sesiones de estudio cada semana. Actuó también como músico de concierto en solitario, y una vez tocó en  un concierto, en solitario, en el Estadio Cívico de Buffalo, Nueva York para una audiencia de 40.000.

Favorites
Your favorites will be here.
Spotify
Amazon
Deezer
Género