WALLY FAWKES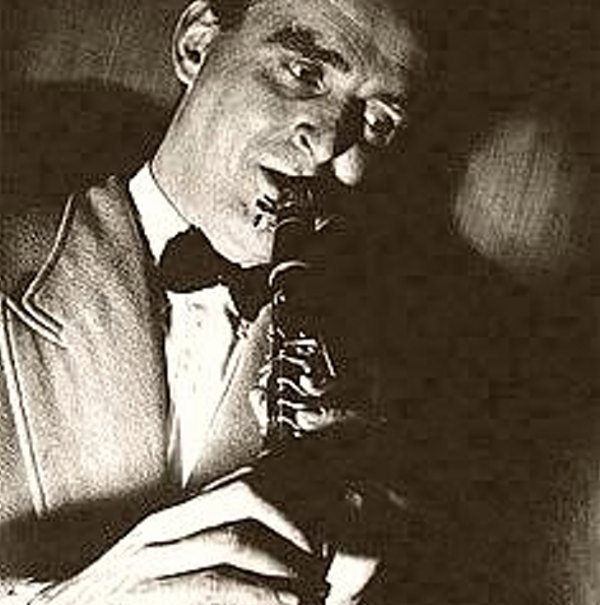 Biography
Wally Fawkes (born 1924 in Vancouver, Canada (left in 1931 for England) is a British-Canadian jazz clarinetist and, until recently, a satirical cartoonist. As a cartoonist, he generally worked under the name of 'Trog' until failing eyesight forced him to retire from cartooning in 2005 at the age of 81 to concentrate solely on his clarinet playing.
He was a founder-member of the original Humphrey Lyttelton revivalist jazz band in the late 1940s, and stayed with the band until 1956, by which time it had evolved from "revivalism" into "mainstream" – not that Wally Fawkes minded that: his own bands from then on could be broadly described as "mainstream". He has re-united with Lyttelton periodically ever since, and, though highly talented on his instrument, remains (in the best sense of the term) an "amateur".
He has never lost his admiration for the playing of Sidney Bechet (with whom he recorded, as part of Lyttelton's band, in 1949); but he has always been his own man on the clarinet, and not just a Bechet clone. He played with George Melly and John Chilton in the Feetwarmers band in the early 1970s
His most famous work as a cartoonist was 'Flook' – the unlikely and increasingly satirical comic-strip adventures of its small and furry eponymous hero, the most notable adventures occurring during the 1960s.
Fawkes's role was chiefly as illustrator, and he had a strong team of collaborators on the scripts for Flook over the years, including George Melly, Barry Norman, Humphrey Lyttelton and Barry Took.
He married the journalist Sandy Fawkes in 1949 and they had four children, three surviving. In 1965 he married Susan Clifford and they had two children.