TITO GUÍZAR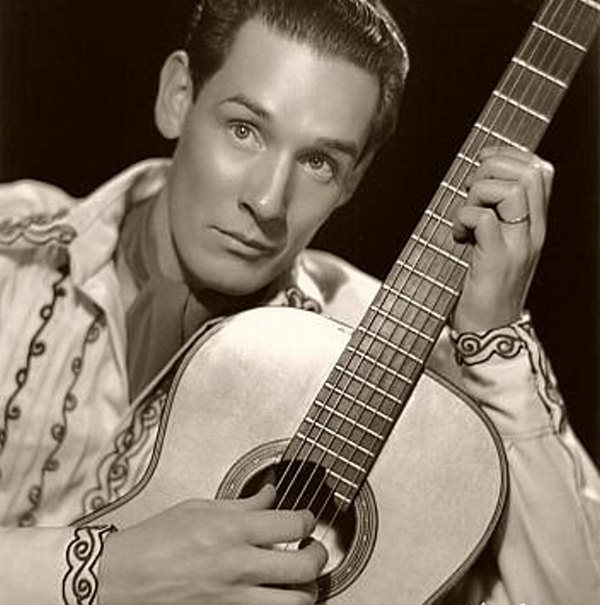 Biography
Tito Guízar, Federico Arturo Guízar Tolentino
(April 8, 1908 – December 24, 1999) was a Mexican singer and actor. He was born in Guadalajara, Jalisco, Mexico.
In a career that spanned over seven decades, Tito Guízar trained early as a opera singer and traveled to New York in 1929 to record the songs of Agustín Lara. He also performed both operatic and Mexican popular songs at Carnegie Hall, but he succeeded with his arrangements of popular Mexican and Spanish melodies such as Cielito Lindo, La Cucaracha, Granada, and You Belong to My Heart (English version of Solamente una Vez). In 1936, his song Allá en el Rancho Grande launched the singing charro in Mexico after appearing in the film of the same name, succeeding as well in the United States
.
Tito Guízar made numerous television appearances, toured in most of Latin American countries, recorded a significant number of songs, and had his own radio show in Los Angeles, Tito Guizar y su Guitarra.
He also starred in dozens of films, including The Big Broadcast of 1938 (1938), Tropic Holiday (1938), St. Louis Blues (1939), The Llano Kid (1939), Brazil (1944), and The Gay Ranchero (1948), playing with such stars as Evelyn Keyes, Dorothy Lamour, Ray Milland, Ann Miller, Martha Raye, Roy Rogers, Mae West and Keenan Wynn. In the 1990s, he continued playing series parts in Mexican television.
Tito Guízar died from natural causes in San Antonio, Texas at the age of 91.