THE KING'S HERALDS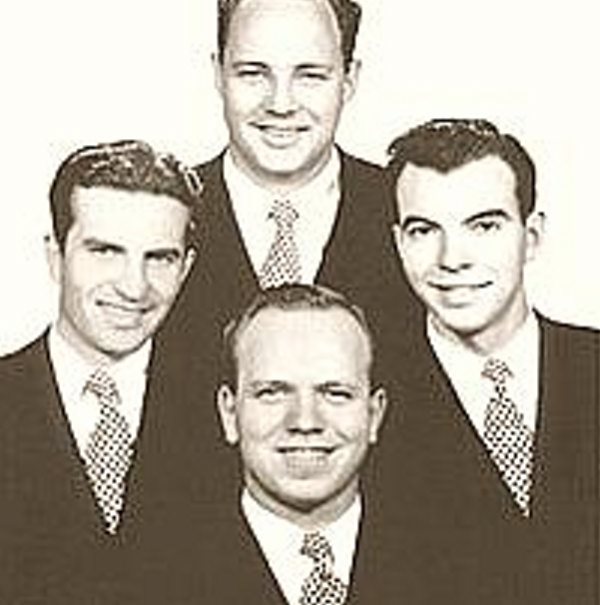 Biography
The King's Heralds is a male gospel music quartet that began in 1927 and have recorded over 100 albums encompassing 30 languages. They are primarily known for their a cappella singing and close harmony.
The King's Heralds began in 1927 by four college students; brothers Lewis, Waldo and Wesley Crane and Ray Turner (1908-2008) in Keene, Texas who began singing gospel music, under the name Lone Star Four. They soon appeared with Pastor R. L. Benton on his radio program on KFPL from Waco, Texas.
In 1936, they were invited by H.M.S. Richards to join the Voice of Prophecy in California, and were renamed The King's Heralds after a radio naming contest. This association continued until 1982, when they became a self-supporting ministry.
The King's Heralds are also known by the name The Heralds, in Portuguese as the Arautos do Rei and in Spanish as Los Heraldos del Rey. Purported to be the oldest continuous gospel quartet in America, they have been singing for over 80 years.
Throughout the years they have performed in over 50 countries and continue to tour extensively. They were the first gospel music group from the West to tour The People's Republic of China since 1949, singing for the "First Invitational Symposium on the Christian Church in China" sponsored by the US/China Education Foundation.
Long associated with the Seventh-day Adventist Voice of Prophecy radio broadcast, the Heralds are now promoted as trans-denominational and are regular guests on Praise The Lord on TBN and It Is Written.