THE INK SPOTS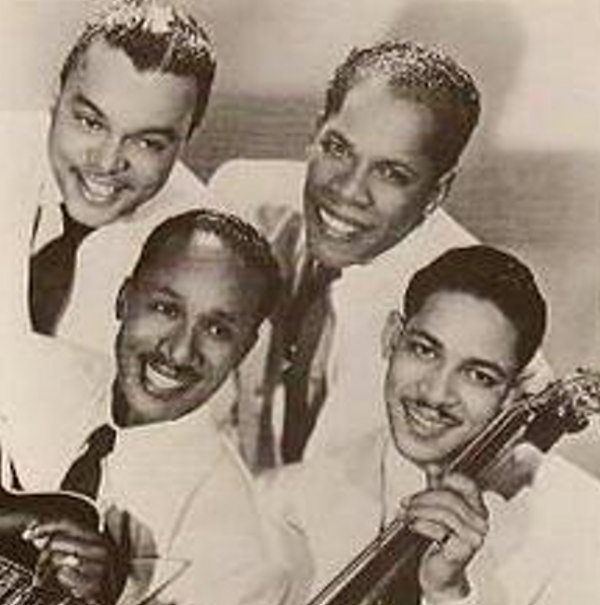 Biography
The Ink Spots played a large role in pioneering the black vocal group-harmony genre, helping to pave the way for the doo wop explosion of the '50s. The quavering high tenor of Bill Kenny presaged hundreds of street-corner leads to come, and the sweet harmonies of Charlie Fuqua, Deek Watson, and bass Hoppy Jones (who died in 1944) backed him flawlessly.
Kenny's impeccable diction and Jones's deep drawl were both prominent on the Ink Spots' first smash on Decca in 1939, the sentimental "If I Didn't Care." From then through 1951, the group was seldom absent from the pop charts, topping the lists with "We Three (My Echo, My Shadow, and Me)" (1940), "I'm Making Believe" and "Into Each Life Some Rain Must Fall" (both in 1944), and "The Gypsy" and "To Each His Own" (both in 1946).
Watson eventually split to form his own group, the Brown Dots, and appeared in numerous low-budget film musicals, while Kenny attempted a solo career, notching a solo hit in 1951 with the uplifting "It Is No Secret." Countless groups masquerading as the Ink Spots have thrived across the nation since the '50s.