THE HILLTOPPERS
Biographie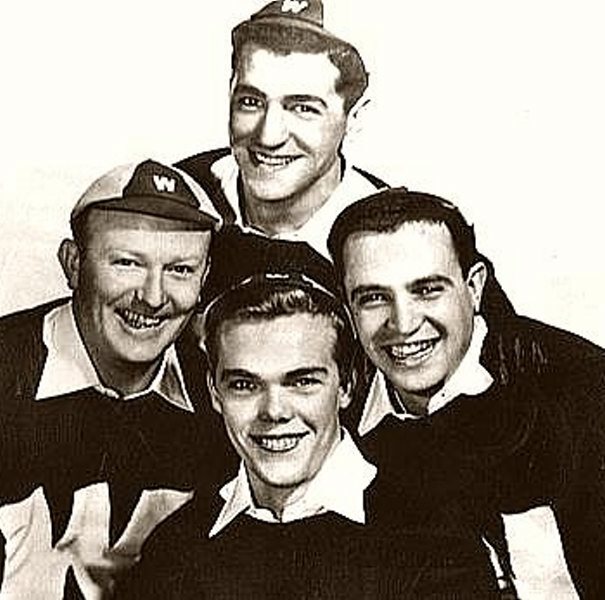 The Hilltoppers were an American popular music singing group.
Originally The Hilltoppers  was a trio formed at Western Kentucky State College (now Western Kentucky University), Bowling Green, Kentucky.
The original members were three students; Jimmy Sacca (born July 26, 1929, Lockport, New York, died March 7, 2015, in Lexington, Kentucky); Donald McGuire (born October 7, 1931, Hazard, Kentucky), and Seymour Spiegelman (October 1, 1930 – February 13, 1987). Spiegelman was born in Seneca Falls, New York. They took their name from the nickname of the Western Kentucky athletic teams.
They later added a pianist, Billy Vaughn (April 12, 1919 – September 26, 1991). Vaughn was born in Glasgow, Kentucky. Vaughn was eventually to become famous in his own right as an orchestra leader.
In 1952 they recorded a song, "Trying," written by Vaughn. A local disc jockey sent a copy to Randy Wood, who was starting a new record label, Dot, and he agreed to distribute the record. It became a Top 10 hit single. They went on to record a number of additional hits until their break-up. Their 1953 release, "P.S. I Love You," sold over one million copies, and was awarded a gold disc.
Spiegelman died in New York City. Vaughn died in Palomar, California. McGuire is still alive.
The Hilltoppers