THE HARMONIZING FOUR
Biographie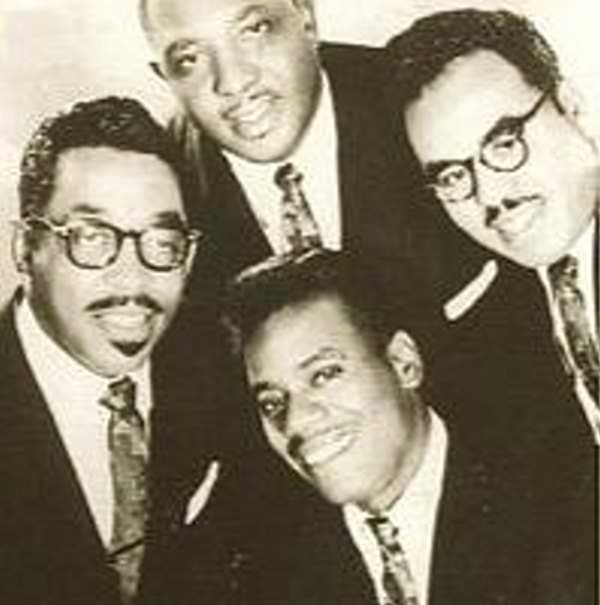 The Harmonizing Four
was an American black gospel quartet organized in 1927 and reaching peak popularity during the decades immediately following World War II.
Sources disagree as to the original membership when the group was established in 1927 to sing for school functions at Richmond, Virginia's Dunbar Elementary School. Some sources include Thomas "Goat" Johnson and Levi Hansly as founding members,, with others indicating they joined the group in the early 1930s after the departure of original first tenor Joe Curby and original bass Willie Peyton; likewise, eventual leader Joseph "Gospel Joe" Williams is identified as a founding member in some sources, and others claiming he joined as much as six years later. In 1937 the group added Lonnie Smith, who later became father to keyboardist Lonnie Liston Smith.
The Harmonizing Four recorded for Decca Records in 1943 and toured in the postwar years, performing at such high-profile events as the 1944 National Baptist Convention, to an audience of 40,000; the funeral ceremony for President Franklin Delano Roosevelt in 1945; and the wedding ceremony of gospel star Sister Rosetta Tharpe and Russell Morrison, an event recorded for a live album to which the group contributed four songs.. During this period the group recorded for different labels, including Chicago company Religious Recording, Coleman, and MGM.
As of the early 1950s, they signed with Philadelphia's Gotham Records, where they recorded some 40 songs before moving on in 1957 to Chicago's Vee-Jay Records, where they experienced their greatest popularity. Smith retired in 1962, and following a period in the late 1960s of recording for various labels in various membership configurations, the group was essentially semi-retired for the ensuing decades.