TEDDY STAUFFER
Biographie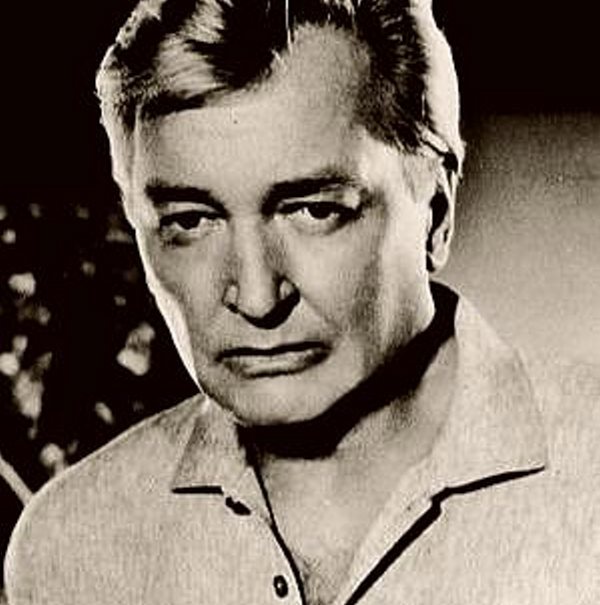 Teddy Stauffer,
Ernst Heinrich "Teddy" Stauffer (May 2, 1909 – August 27, 1991) was a Swiss bandleader, musician, actor, nightclub owner, and restaurateur. He was dubbed Germany's "swing-king" of the 1930s.
Born in Murten, Switzerland, Teddy Stauffer grew up in Murten and in Berne, and played violin and saxophone there in an amateur band from 1927. In 1928 he began to perform in Germany with his band, Teddy and His Band. Their first engagement had the Teddies as a Caféhaus-Kapelle in Gleiwitz. After many engagements on cruise ships his popularity in Germany reached its peak in 1935-36. In 1936 Elfriede Scheibel, the owner of the Berlin "Delphi palace", awarded him a four-month engagement from July to October 1936.
This guest performance justified the reputation of the Delphi as a swing stage. Annual trips to St. Moritz and Arosa, and also a guest appearance in London, were responsible for international fame of the Teddies band. Until 1939, he appeared with his Original Teddies-Band especially in Berlin and Hamburg. With his jazzy swing music, however, Stauffer increasingly got in trouble with the Reichsmusikkammer.
In 1939 the band travelled to the opening of the National Exhibition in Switzerland, replacing the Jimmie Lunceford Orchestra, which withdrew because of the impending war. The band happened to be in Switzerland when war broke out; all the German members of the Teddies had to leave Switzerland.
In Switzerland, Teddy Stauffer took part in the scoring of the film s'Margritli und d'Soldate (Marguerite and the soldiers) in 1940-41; the Margritli-song, interpreted by the Schmid family, became a big success. Clarinetist Ernst Höllerhagen belonged to the Original Teddies from 1939. Buddy Bertinat wrote many of the arrangements. After the Stauffer's departure in 1941 the Original Teddies, were headed by Eddie Brunner.
Hazy Osterwald, who also belonged to the band, wrote arrangements since 1941. But the band could not build on old achievements.
After an engagement on an Atlantic cruise ship, Teddy Stauffer remained in the United States and tried his luck as a film composer in Hollywood. Due to problems with his residence papers, he went to Mexico, which eventually became his second home.
In Acapulco, he founded a discothèque, "The Tequila a Go-Go", and worked as manager of several well-known hotels (including the "Hyatt" and "Villa Vera"). Small guest appearances at TV and films. In the later years he runs the restaurant "Teddy's" at the main beach in Acapulco.
The Mexicans honored the tall, blond Swiss as a popular ambassador for Acapulco. "Mr. Acapulco" helped attract Hollywood celebrities, and made the place famous, till then a fishing village of 8,000 residents. On August 27, 1991, Stauffer died in Acapulco at the age of 82.