SILVIA INFANTAS
Biographie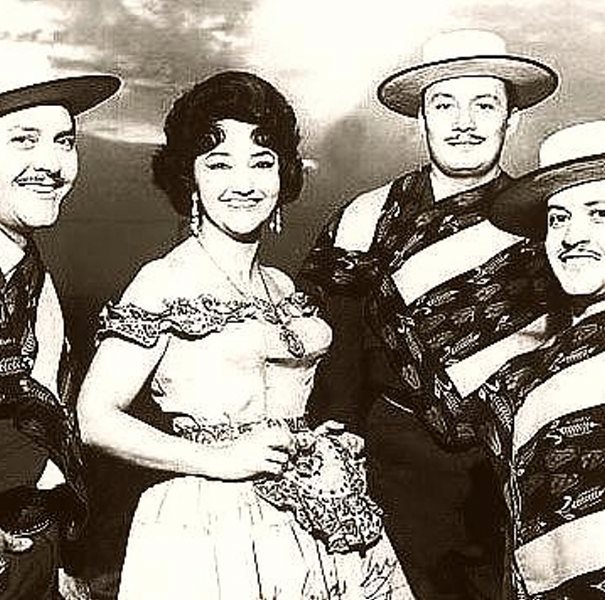 Silvia Infantas
Although Silvia Elvira Infantas Soto was born in Santiago, she always lived in the neighborhood "El Almendral" of Valparaiso.
In 1942 began as a soloist, accompanied by her brother in her first visits to the radios. She sang on radios Cooperativa, Minería, Corporación, Antártica and Prat, together with the pianist Jorge Astudillo and her repertory, was at first, music in vogue in the 40s: boleros and songs.
Her repertory for 1949 was already folklore.
Also, a new vocation appeared in his career: acting. Silvia Infantas was Theater actress of the "Teatro de Ensayo" de la Universidad Catolica between 1946 and 1952, with numerous performances, getting the prize "Caupolicán" as best actress in 1950.
The music was turned on her priority when she formed Silvia Infantas y los Baqueanos between 1953 and 1959 and then, "Silvia Infantas y los Cóndores" between 1960 and 1969, groups in which she puts her voice and her characteristic slight vibrato in the service of Tonadas y Cuecas.
After the end of the "Cóndores" she returned to acting. In a montage of "La Pérgola de Las Flores" she performed the role of Carmela in 1970 with Ana González and Silvia Piñeiro.