SIDNEY TORCH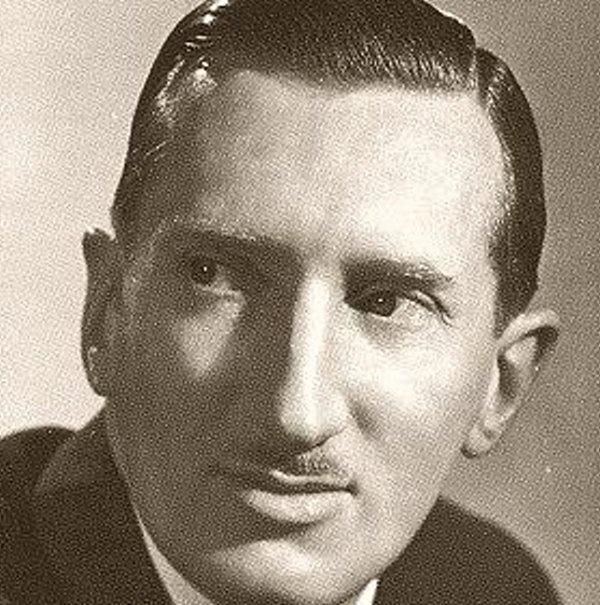 Biography
Sidney Torch (1908 – 16 July 1990) was a British pianist, cinema organist, conductor, orchestral arranger and a composer of light music.
Born Sidney Torchinsky of a Ukrainian father and an Estonian mother in London, Torch learned the rudiments of music very quickly from his father, an orchestral trombonist, who used to sit next to fellow trombonist Gustav Holst in such places as the old Holborn Empire.
He worked as an accompanist before getting a job playing the Piano with the Orchestra of the Regal Cinema, Marble Arch, London. When the Cinema's Christie Theatre Organ was installed in 1928, Torch became the Assistant Organist to the Chief Organist, Quentin Maclean. Torch took over as Chief Organist at the Cinema in 1932. Maclean had left in 1930 to become Chief Organist of the Trocadero Cinema, Elephant and Castle and was followed at the Regal until 1932 by Reginald Fort. Torch's tenure at the Regal lasted until 1934.
Sidney Torch then played the organ in a number of London cinemas (amongst others, the Regal, Edmonton) and in 1937 he became the Chief Organist of the new Gaumont State Cinema, Kilburn. He continued to play the Wurlitzer there up until 1940, when he was drafted into the RAF and stationed near Blackpool. Torch would play and make recordings on the numerous Cinema Organs in the Blackpool area during his spare time. While in the RAF, Torch became the Conductor of the RAF Concert Orchestra, where he learned to arrange music and to conduct.
He conducted many orchestras and bands, particularly those of the BBC. Torch was even the man who created the popular BBC Light Programme show Friday Night is Music Night, which started in 1953 and continues to be broadcast to this day. Torch also conducted the BBC Concert Orchestra for nearly every Friday Night show until his retirement.
Sidney Torch also composed many pieces for the BBC, particularly the theme tunes for radio and television shows. The theme of the radio show Much Binding In The Marsh is an example of this. Torch also composed independently, mostly pieces of light music. The piece On A Spring Note is considered to be one of Torch's best works and is still regularly played and recorded by Modern Cinema Organists. Torch made a huge number of recordings during his lifetime. Many of Torch's Cinema Organ recordings have been rereleased on CD and can, therefore, still be bought today.
A recording of Torch's Off Beats Mood was chosen by Stanley Kubrick as the theme for the fictitious BBC news programme "The World Tonight", seen aboard the spaceship Discovery in the film 2001: A Space Odyssey.
Sidney Torch retired from full-time conducting with the BBC in 1972 and was appointed an MBE in 1985. He died at his Eastbourne, Sussex home on 16 July 1990 at the age of 82, having survived his wife, Elizabeth Tyson (a former BBC producer), who died six months earlier