ROY HAMILTON
Biographie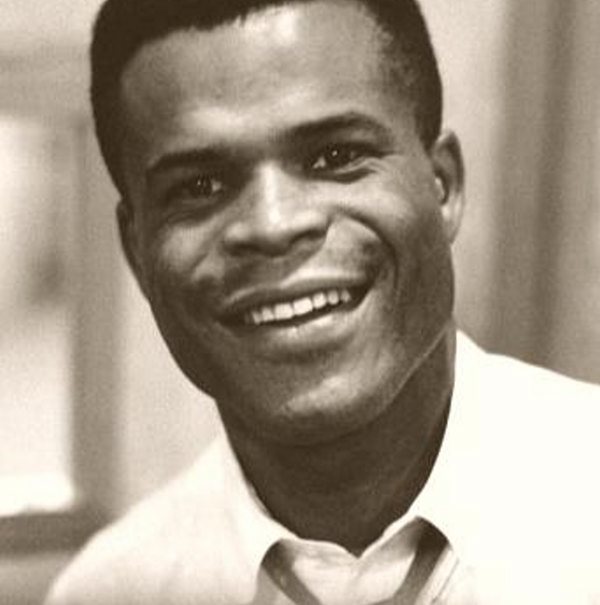 Roy Hamilton (April 16, 1929 – July 20, 1969) was an American singer, who achieved major success in the US R&B and pop charts in the 1950s. He is best known for his recordings of "You'll Never Walk Alone", "Unchained Melody" and "You Can Have Her".
Born in Leesburg, Georgia,
Roy Hamilton
moved to Jersey City in 1943, studied commercial art, had operatic and classical voice training, and was a heavyweight Golden Gloves boxer, before joining the gospel quartet, The Searchlight Singers in 1948.
In 1947, he entered and won an amateur talent show at the Apollo Theater with his rendition of "You'll Never Walk Alone". However, he did not record commercially until 1953, when he was discovered singing in a New Jersey club by a local DJ Bill Cook, who became his manager.Columbia Records saw him as a possible "crossover" singer with a foothold in both pop and R&B, and signed him to their subsidiary label Epic. His first single, "You'll Never Walk Alone", became an R&B number 1 for eight weeks, and a national US Top 30 hit in 1954, and shot Roy Hamilton to fame.
He followed up with a string of singles that reached both R&B and pop audiences, many of which were popular show tunes of the day. These included "If I Loved You So" (#4 R&B), "Ebb Tide" (#5 R&B), "Hurt" (#8 R&B), "Unchained Melody" (#1 R&B, #6 pop), and "Don't Let Go" (#2 R&B, #13 pop). His style and sound directly influenced later artists such as Elvis Presley, Jackie Wilson, Jerry Lee Lewis, Charlie Rich and the Righteous Brothers, all of whom covered his music.
In mid-1956, Roy Hamilton announced his retirement due to his illness with tuberculosis and exhaustion, but returned the following year. When he came back, he adopted the harder gospel sound of his youth, to compete with rock and roll and the emerging soul sound.[vague] Hamilton appeared in the film Let's Rock, in 1958. His last hit record, "You Can Have Her" (#6 R&B, #12 pop), came in 1961, and was followed by the album Mr. Rock And Soul (1962). The Epic label treated Hamilton as a major star and issued sixteen albums by him. However, by the mid 1960s, his career declined while recording with MGM and then RCA.
His final recordings were made in Memphis, Tennessee, at record producer Chips Moman's American Group Productions studio, at the same time that Elvis Presley recorded there in early 1969. Songs released from those sessions were versions of James Carr's "The Dark End of the Street", Conway Twitty's "It's Only Make Believe", and "Angelica", a Barry Mann and Cynthia Weil song that had been submitted to Presley, but which he then turned over to Hamilton.
Roy Hamilton died later in 1969, not long after suffering a stroke, at age 40, in New Rochelle, New York. Hamilton's "You'll Never Walk Alone" disc was brought in from the US by a sailor friend of Gerry Marsden. As a result, Gerry & the Pacemakers recorded the track to further success.
Roy Hamilton was inducted into the Georgia Music Hall of Fame in 2010.