ROGER WILLIAMS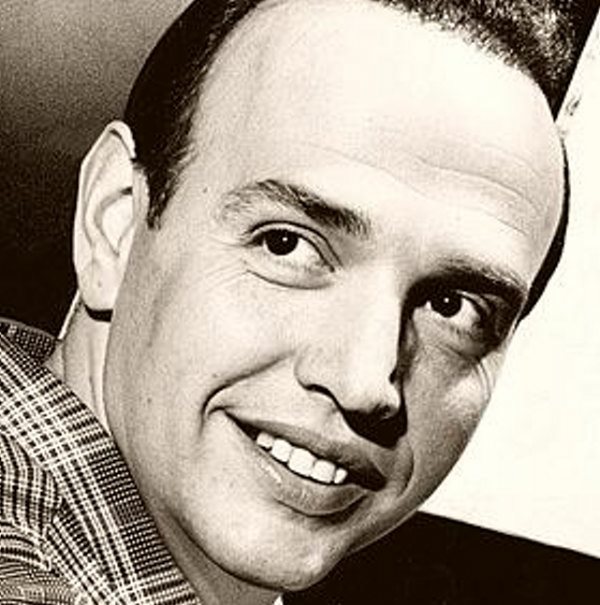 Biography
Roger Williams (October 1, 1924 – October 8, 2011), born Louis Jacob Weertz, was an American popular music pianist. As of 2004, he had released 116 albums.
He was born to a Lutheran minister, the Rev. Frederick J. Weertz (1891–1980) and a music teacher, Dorothea Bang Weertz (1895–1985), in Omaha, Nebraska. The family moved to Des Moines, Iowa, before his first birthday. He first played the piano at age three.In high school he became interested in boxing, mainly at his father's insistence, and only returned to music after breaking his nose several times and sustaining several other injuries.
He majored in piano at Drake University in Des Moines, but claimed he was expelled for playing "Smoke Gets in Your Eyes" in the practice room. Weertz entered the United States Navy and served in World War II. While still in the Navy, he earned a bachelor's degree from Idaho State College (now Idaho State University) in 1950. Afterwards, Weertz re-enrolled at Drake, where he earned his master's degree. He then moved to New York City to attend Juilliard, where he studied jazz piano under Lennie Tristano and Teddy Wilson.
Roger Williams won a talent contest on Dennis James' television program, Chance of a Lifetime. He was heard by David Kapp, founder of Kapp Records. Kapp was so impressed that he signed the pianist, changing his name to "Roger Williams" after the founder of Rhode Island.
In 1955 Roger Williams recorded "Autumn Leaves", the only piano instrumental to reach #1 on Billboard's popular music chart. It sold over two million copies, and was awarded a gold disc. It was the fourth #1 song of the "rock era," which unofficially began with the ascension of "(We're Gonna) Rock Around The Clock" by Bill Haley & His Comets into the top spot.
In 1966 he had another Top Ten hit with the song "Born Free" from the motion picture soundtrack. His other hits include "Near You", "Till", "The Impossible Dream", "Yellow Bird", "Maria", and "The Theme from Somewhere in Time". Billboard magazine ranks him as the top selling piano recording artist in history with 18 gold and platinum albums to his credit.
Roger Williams was known as the "Pianist to the Presidents" having played for nine administrations beginning with Harry S. Truman. His last White House performance was in November 2008 for a luncheon hosted by First Lady Laura Bush.
His interest in the public stems from a boyhood experience in Des Moines, Iowa. After a piano concert by the Polish genius Ignacy Jan Paderewski, young Roger waited for 45 minutes outside in the freezing cold to meet his idol. When the pianist finally appeared it was to rush to a waiting automobile. "I didn't even get near enough to touch him or get an autograph," saysRoger Williams . "It was then and there I resolved that if ever I became famous I would never disappoint anyone who wanted to talk to me."
On his 75th birthday, Roger Williams performed his first 12-hour piano marathon. He performed the marathon at Steinway Hall in New York City and the Nixon, Carter and Reagan Presidential Libraries. His Steinway & Sons "Gold Steinway" grand piano was on tour for public display and entertainment during 2007–2008.
In 2010 Roger Williams was inducted into the Hit Parade Hall of Fame. At that time, "Autumn Leaves" was the best-selling piano solo record of all time and the only one ever to top the Billboard charts.
In March 2011 Roger Williams posted on his website that he had pancreatic cancer and that his doctors had told him they could not remove the tumor until chemotherapy shrunk it to an operable size. Williams said that he did not plan on canceling any upcoming concerts. He wrote: "What does it all mean? It means I'm in just one more fight — the fight for my life.. And this much I know, this old Navy boxing champion is going for broke. Just watch me!"
Roger Williams died on October 8, 2011, one week after his 87th birthday