ROCÍO DURCAL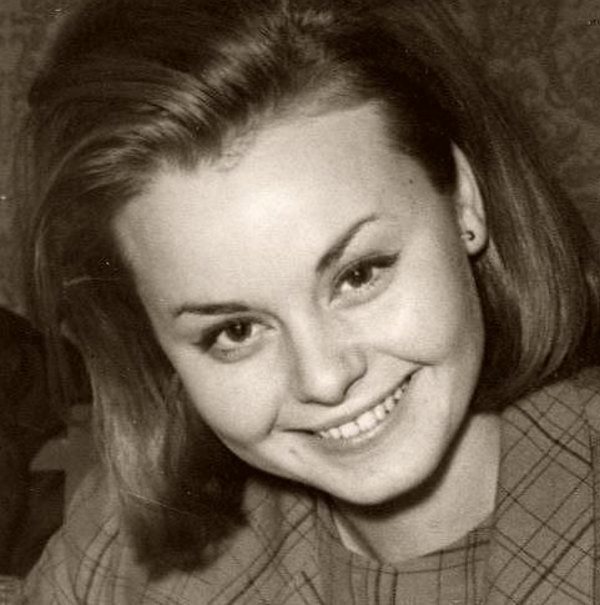 Biography
Rocío Dúrcal (October 4, 1944 – March 25, 2006), born as María de los Ángeles de las Heras Ortiz, was a Spanish singer and actress. One of the best-selling Spanish solo artist to date with more than 40 million records sold, she died of cancer in 2006
Rocío Dúrcal was born in the working class district of Cuatro Caminos in Madrid, Spain. She was the daughter of Tomás de las Heras and María Ortiz. She was involved in much of the domestic chores, and helped in raising her younger siblings, thus missed classes at school.
Ever since she had begun primary school, she always wished for a career as an actress, a fact which remained secret for a while. Meanwhile, at school recess, the future artist had her first audience with her classmates, who asked her to sing. Later her presence in school as a singer became common. Although her parents supported her talent, they did not want it to become her career. After completing primary education, she worked as an apprentice hairdresser in her neighborhood.
She began her artistic career by participating in various festivals and competitions radio song, which was secretly supported by her paternal grandfather who always believed in her talent and was her first fan. At 15 years old (1959), with the approval of her parents, participated in a television program.
She sang a traditional song "La Sombra Vendo". But near the TV station in which she performed, Luis Sanz, a "talent seeker" of Madrid, who saw the program, was impressed by her talent and personality, so much so that Sanz had contacted the program to request the name and address of the young contestant. The conversation between Luis Sanz, who was already representative of several famous Spanish artists, and her parents, was decisive for her future. For the first time in her life, the future star spoke of her artistic aspirations and her desire to get into the hands of Mr. Sanz, who wanted to launch her into stardom.
The parents of María de los Ángeles were at first undecided about what they should do. Within a week, they gave their approval to the employer. While the future artist insisted, her parents feared the failure of their daughter. This, of course, did not occur. Sanz decided that the girl was placed in the care of private tutors to complete her secondary education and begin singing, dancing and acting. All this happened, ensuring that future Rocío Dúrcal did not lose her personality, which delighted the employer. At the same, Sanz puts her in contact in various social events with the famous artists of his time and even some beginners in the art such as Raphael and the now deceased and contemporary, Rocío Jurado, and famous of the time Camilo Sesto who became a good friend.
Her name would be inappropriate to launch her into stardom, and so Sanz decided in calling her Rocío. In a television interview before her death Rocío said that, that nickname was placed by her grandfather. Thus, Sanz must have picked the name of that family tradition. But, thinking that she would need a "last name", he and María de los Ángeles looked onto a map of Spain, in which she drew at random, the municipality of Dúrcal, in the province of Granada. Finally her name was born, Rocío Dúrcal, which won its way into posterity. Later, she was declared Adoptive Daughter of this town and a street was named in her honor.
There is currently a project to create a museum about the artist, on February 14, 2009, in the town of Dúrcal, a statue in her honor was unveiled, a shared project between her husband, the singer Antonio Morales "Junior", and the council of that village. At the age of 17 she was offered a role in Canción de Juventud. After acting in several films she married Filipino singer Antonio Morales (a.k.a. Júnior), a member of the Pop group Los Brincos. In 1975, after having two of her three children, she retired from the film industry and in 1977 re-launched her singing career. Dúrcal recorded the first of several albums of Mexican ranchera music produced by Juan Gabriel which sold millions of records in Mexico, Spain, the U.S. and the rest of Latin America. She then recorded a Mexican music album with Marco Antonio Solís, with similar success. By then, her youngest child, Shaila, had been born (in 1979); she too would grow up to become a singer.
In 2001, Rocío Dúrcal was diagnosed with uterine cancer. In 2004, her doctors discovered a malignant lesion (abnormal cancerous tissue) in her lungs, which was treated with chemotherapy.
On 25 March 2006, Dúrcal died from cancer at her home in Madrid, Spain. She was 61