PORRINA DE BADAJOZ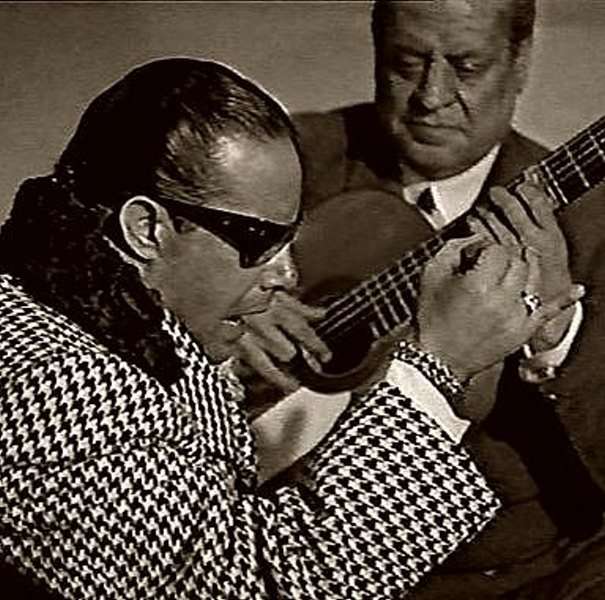 Biography
José Salazar Molina (Badajoz; 1924 – Madrid; 1977), fue un cantaor flamenco español conocido artísticamente como Porrina de Badajoz.
José Salazar Molina was born in Badajoz in 1924 and died in Madrid in 1977. Porrina de Badajoz is remembered for his exceptional voice and singing style which were quite unlike any of his contemporaries.
His strong, unwavering flamenco tones coupled with a crispness and speed of delivery made him almost as unmistakable as his trademark dark glasses, sharp dress sense and his carnation buttonhole did. Being from Badajoz close to the Portuguese border, he had a particular affinity with the music of that country.