PETULA CLARK
Biographie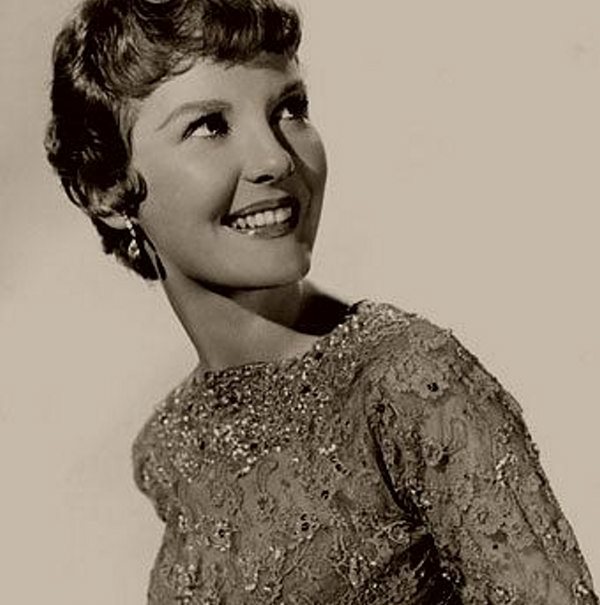 Petula Clark was born to English father Leslie Norman Clarke and Welsh mother Doris on 15 November 1932. Both of her parents were nurses in Surrey. As a child she sang in the chapel choir and showed a skill for mimicry impersonating Vera Lynn and Sophie Tucker for her family and friends.
In 1944, Petula Clark made her first movie and has since appeared in over thirty British and American films.
Throughout the 1940s and 1950s she was a regular guest on radio shows, and first appeared on TV in the 1940s, hosting her own television series during the very early years of British programming.
Although she sang regularly in concert, on radio and TV all through the 1940s, it wasn't until 1949 that she recorded her first song 'Music, Music, Music'. To date, she has sold well in excess of sixty eight million records, and recorded over one thousand songs.
In the late 1950s, Petula Clark was back on the charts again. She was hugely popular in France, and asked to record in French. She married Frenchman Claude Wolff in 1961, and they have three children. Petula also began to enjoy success with the songs that she had begun to record in German and Italian, becoming a star throughout Europe.
'Downtown' skyrocketed to number one in the USA, launching Petula's American career, and earning her a Grammy in 1964. Numerous top 40 hits followed. Throughout the 1960s she also starred in musicals and appeared on TV.
In the 1980s she found fame as a country recording star, with her top ten hit, 'Natural Love', before reinventing herself as a highly successful stage star in London's West End. In the 1990s Petula made her Broadway debut in 'Blood Brothers'. She took the show to America and later starred in Andrew Lloyd Webber's 'Sunset Boulevard' in both the UK and US between 1995 and 2000.
In 1998 Petula Clark was presented with a prestigious CBE. Over the years she has been involved with charities such as Broadway Cares, and Equity Fights AIDS. In both 1998 and 2002, Petula toured the UK extensively. She even took part in a one-woman show in Montreal highlighting her career and life in 2000.
A 2003 concert in Paris was released as both a CD and DVD. She then toured Australia and New Zealand in 2004, followed by the UK and the US through 2005 to 2006.
In November 2006, she was the subject of BBC Four's documentary 'Petula Clark:Blue Lady'. She also made her first appearance in Iceland that year.
Since then, Petula Clark has been touring and released a triple 'best of' CD in France in 2011.