PEPE VILLA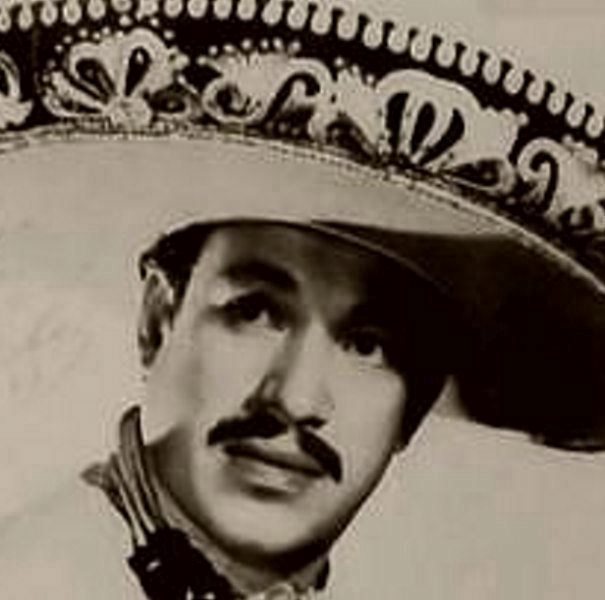 Biography
Pepe Villa.
Jose Villa Perez "Pepe Villa" is born the 26 from May of 1915 in Zapotiltic, Jalisco. from the 8 years one evolves helping in the workings of the field helping to its gentleman father, Don Melesio Villa and to its older brother, Ernesto Villa.
His father who touched a little Guitar is the one who leads his first passages towards music buying to him, to Pepe one vihuela and to Ernesto an ARPA, is as well as the brothers begin Villa to develop their taste by music.
In the year of 1935, at the age of 20 years Pepe Villa it emigrates to the City of Mexico and soon after to have arrived at the capital knows a musician of name "Red Valentin" invites that it to be member of a musical group that dedicates itself to interpret fashionable Mexican music of that one time, touching in bars, route publishes and in then the famous "Tenampa" of the district of Garibaldi.
Later, its Ernesto brother Villa, who already comprised of " Mariachi Vargas de Tecalitlan" he animates it to that vihuela is integrated to this group touching. Accepting the proposal shortly time "Pepe Villa" manages to be a very important element of this mariachi.
I also comprise of the "Polished Mariachi" of who profit to be its representative and from is here where it manages to mature his musical concepts, reason why decides to reorganize the group and to create from the 2 of February of 1953 to "Mexico Mariachi "of Pepe Villa.
Pepe Villa, gives a change to which habitually venia being listened to in this I generate and manages to include in Mariachi an additional trompeta, this had an ample acceptance and was adopted by all the groups of mariachi who until today exist.
With this modality the "Mexico Mariachi" of Pepe Villa I already record a series of simple discs and instrumental pieces of which they were sold I number unusual of copies, reason by which one becomes deserving of a "Golden record" on the part of its disquera company "Peerless"
The "Mexico Mariachi" of Pepe Villa I participate in but in 100 films, emphasizing between these: Two types of care, To the devil with the women, When the brave ones, Islands Maria, Camellia, Pretty tapatías cry, Grítenme stones of the field, Thus is my Mexico, Way of Guanajuato, the kidnapping, pretty Cielito, the four Juans, Lucio Vázquez, forajidos ones, the three pelonas, the three Bohemians, and many but.
Pepe Villa profit with its "Mexico Mariachi" to be present in but the outstanding programs of radio and television of Mexico and to have in its existence but of 135 discs that include sones, polkas, double times, danzones, valses, cumbias, boleros, rancheras, instruments and until music of the Beatles.
Victim of a cardiac attack day 24 of Julio of 1986 at the age of 71 years stops existing "Pepe Villa" in the City of Mexico.
Knowledge is had that in the satellite "Voyager" which I send to the NASA to the space containing information of our planet, where the musical history of the world appears, as far as Mexican music the melody "the Bell" interpreted by "the Mexico Mariachi" of Pepe Villa this including.