PATTI PAGE
Biographie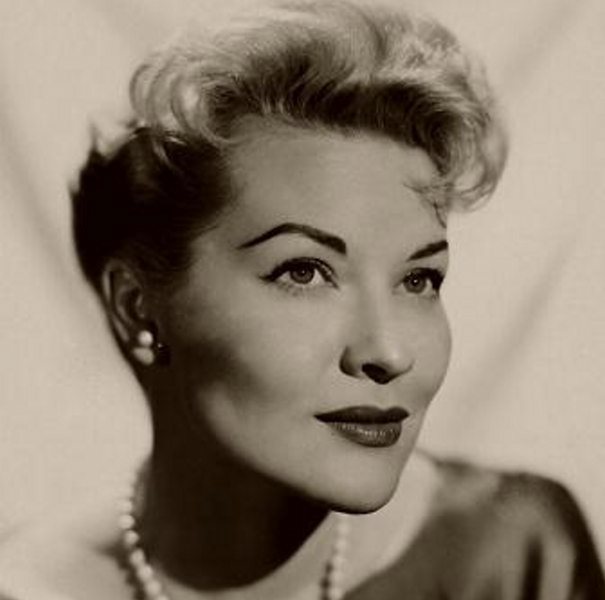 Patti Page
: Born Clara Ann Fowler in Muskogee, OK, she began singing professionally at a radio station in Tulsa and took weekend gigs on the side. (After being billed as Patti Page for a program sponsored by Page Milk, she decided to take the name even after leaving.) Page toured the country with a band led by Jimmy Joy and ended up in Chicago by 1947, where she sang in a small-group outing by Benny Goodman and gained a recording contract with Mercury. Her first hit, "Confess," came that same year and made her the first pop artist to overdub harmony vocals onto her own lead.
After a few more successes, Patti Page gained her first million-seller in 1950 for "With My Eyes Wide Open I'm Dreaming," which cashed in on the novelty effect of overdubbing (the added touch came with listing it as "the Patti Page Quartet"). Also in 1950, "All My Love" became her first number one hit and spent several weeks at the top. That same year produced the biggest hit of her career, "The Tennessee Waltz." Notched at number one for months, it eventually became one of the best-selling singles of all time and prompted no less than six Top 40 covers during the following year.
During 1952-1953, Patti Page scored two more huge hits with "I Went to Your Wedding" and "The Doggie in the Window," both of which spent more than two months at number one. She gained her own television program, The Patti Page Show, in 1955 and moved into full-lengths with In the Land of Hi Fi and Manhattan Tower. Page also proved more resilient to the rise of rock & roll than most of her contemporaries, hitting big in 1956 with "Allegheny Moon" and "Old Cape Cod" the next year. Indeed, she kept reaching the charts (if only in moderate placings) throughout the '60s, paced by the Top Ten theme to the film Hush, Hush, Sweet Charlotte in 1965. Though she stopped recording for the most part in 1968, she continued performing into the '90s.