PATACHOU
Biographie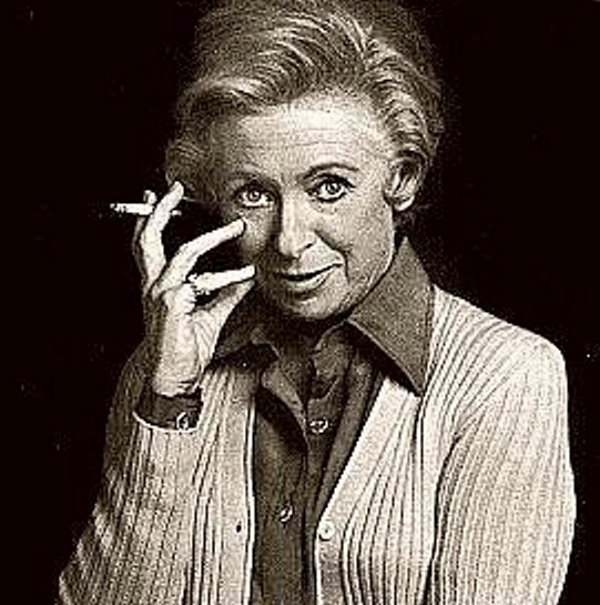 Patachou, real name Henriette Ragon (born 10 June 1918) is a French singer and actress. She is an Officier of the Légion d'honneur.
Born in the 12th arrondissement of Paris, Henriette Ragon began her working life as a typist, then a factory worker, a shoeseller and an antique dealer.
In 1948, with her husband Jean Billou she took over a cabaret-restaurant on the butte of Montmartre, called Patachou. (Their son Pierre Billou had some success as a singer in the 1970s and wrote J'ai oublié de vivre for Johnny Hallyday.)
She began to sing in the bistro, and journalists began to call her Patachou after the name of her cabaret (pâte-à-choux means cream puff dough). Georges Brassens sang there, and together they sang the duet Maman,papa.
In effect she was the first to interpret his songs, Le bricoleur, La chasse aux papillons etc. The evening she sang them for the first time she suggested her audience stay to the end of the show and meet the writer of these songs, and Brassens went up on to the Patachou stage for the first time and sang Le Gorille and P..de toi.
In some ways in the post-World War II age she was able to both turn back the calendar and yet remain contemporary – most evident in her mode of dress, a plain white shirt with high Dior collar and tight-fitting tailored skirt. Sometimes she would collect half-ties (she would snip neckties of customers reluctant to join in the singing) – Thomas Dewey and Errol Flynn were among her victims.
From 1952 her first records appeared; she appeared at 'Bobino', a Montparnasse music-hall, toured in France and then further afield. From 1953, at the Palladium, the Waldorf Astoria, and Carnegie Hall, and throughout the United States. From the beginning of the 1970s she toured Japan and Sweden where 'L'eternal Parigot', with her cheeky Parisian register was popular.
Patachou was made Officier of the Légion d'honneur on 1 January 2009