ORLANDO CONTRERAS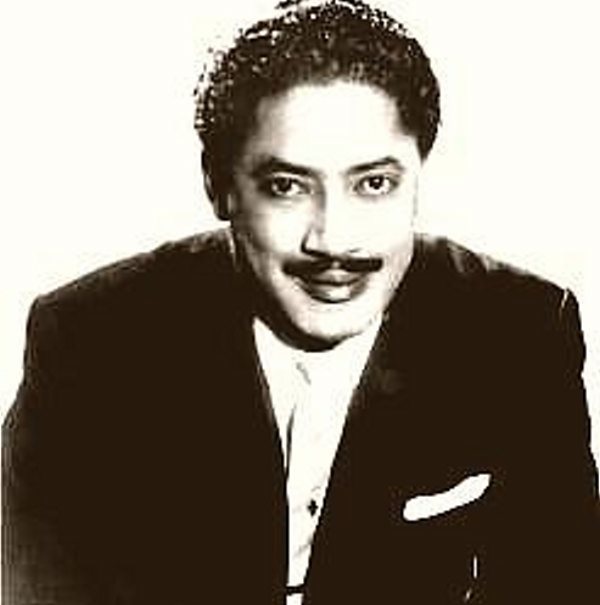 Biography
Orlando Contreras,
Orlando Gonzalez Soto known as Orlando Contreras was born in Havana, Cuba, May 22, 1930 and died in Medellin, Colombia on February 9, 1994. was a singer of boleros, especially those in despair, being called by his fans "The Romantic Voice of Cuba".
He started singing in various bands in Havana, including the trio of Arty Valdes and then, from 1952 to 1956 act in the orchestra of Neno González. In the orchestra achieved some popularity to the point where a record came out successful. While working in the orchestra of Neno, also worked at the Conjunto Casino. He then became a soloist.
He remained in Cuba during the early years of the revolution. In 1961 he recorded more records that placed him at the top, and then worked at the Ali Bar next to Beny Moré, Fernando Alvarez and Orlando Vallejo. He also worked on the set Musicuba and in September 1965 he moved to the United States. His biggest hit was titled Is your song.
Between 1966 and 1970 appeared in a Portuguese tourist boat, while still recording. Towards the 70 recorded a disc anthology with Daniel Santos and toured America and Spain.
Finally he settled in Medellín, where in the 60′s, he and Daniel Santos were "proclaimed" as leaders by customers of bars and pubs in the city center. There he had the opportunity to record with the famous orchestra and its Tesos Fruko.
On February 9, 1994, died in Colombia. In 1993, a routine checkup, doctors diagnosed a liver cancer, which eventually led to the death at 68 years of age. The religious ceremony was held in San Pedro Cemetery and then cremated the corpse. His ashes, according to his will, were thrown into the sea off Cartagena.
Less than a year after his death, there were even demands for murder in his last companions who were eager to compete for his fortune amounted to over half a million dollars.
In other versions of his death, according to these sources in circumstances "that still are not clear" point to the hypothesis that was kidnapped and poisoned by the service employee Maria Cardenas Diana Jaramillo, with the help of his manager and his personal doctor . The one known as his late wife, two hours after the artist died mysteriously appeared and staying married to him with a handsome fortune.
The death was about 7 am and was cremated two hours later, at 9 hours in which supposedly married. This death was not investigated by the Colombian prosecutors, who mysteriously acquitted took for the case, although there is enough material involving his wife accused of the crime of qualified theft and first-degree murder, as neither investigated by the U.S. government