NELSON EDDY
Biographie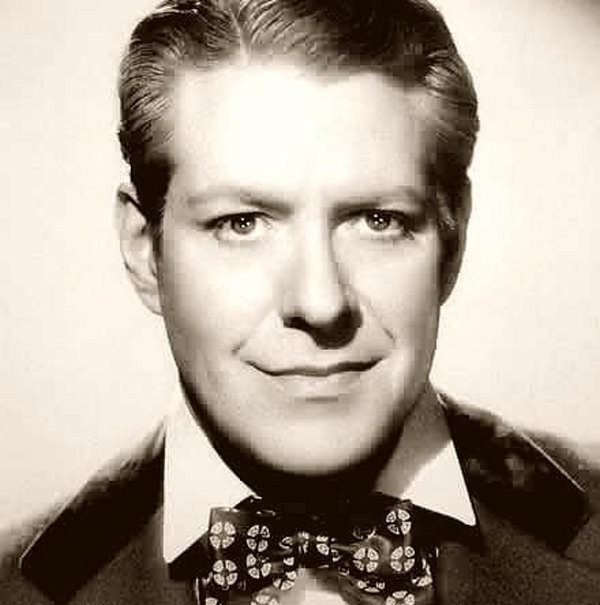 Nelson Eddy: Singer and Actor. He is best remembered for his partnership with singer/actress Jeannette MacDonald in a series of movies during the 1930s. Born Nelson Ackerman Eddy and named for his paternal grandfather, he was the only child of an impoverished family.
His father, Bill Eddy, was a drummer who performed in many bands, and a singer who performed in church choirs. His mother, Isabel Kendrick, was a southern belle born in Atlanta, Georgia, but raised in Philadelphia. Stationed in Georgia during the Spanish American War, Bill Eddy had become ill with typhoid fever and was nursed by Isabel, a volunteer nurse at the military camp. They were married the next year, with young Nelson born eighteen months later, their only child. Working as a toolmaker and machinist in Philadelphia and in Providence, Rhode Island, Bill Eddy never achieved much in life, and in 1915, he abandoned his family, becoming divorced two years later.
His mother never remarried. Young Nelson worked as a teenaged telephone operator for a Philadelphia Iron Foundry and later sold newspaper advertising. Working in local amateur musicals, he met Dr. Edouard Lippe and William Vilonat; both men coached him and gave him the money to study music in Paris and Dresden. He began to develop a singing career, and in 1933, while performing a concert recital with the Philadelphia Civic Opera, an assistant to famous movie director Louis B. Mayer saw him and signed him to a seven year contract with MGM. When his first movie "Broadway to Hollywood" (1933) was less than memorable, Nelson contemplated returning to the concert stage.
Nelson Eddy met Jeannette MacDonald for the first time at a dinner reception in 1933; for Nelson it was love at first sight, but for Jeannette, she had reservations about him, considering him rude and fresh. In 1933, he met up with an old girlfriend, Maybelle Marston, and had an affair with her, and she gave birth in June 1934 to a son, Jon Eddy. But life dramatically changed for Nelson in 1935, when Nelson was paired with Jeannette MacDonald in "Naughty Marietta" (1935), where their on-screen chemistry made them an instant hit with the audience, and made the film a block-buster.
Nelson Eddy immediately dropped Maybelle, who had moved to Chicago to give birth to Jon, to pursue Jeannette. They were paired several more times, in "Rose Marie" (1936), "Maytime" (1937), "Girl of the Golden West" (1938), "Sweethearts" (1938), "New Moon" (1940), "Bitter Sweet" (1940), and "I Married an Angel" (1942; it was their last work together). After Jeannette married actor Gene Raymond in 1937; a year and a half later, on January 19, 1939, Nelson married Anne Franklin, in a marriage that lasted 28 years until his death in 1967.
Both Nelson and Jeannette were serious about their careers, and not willing to risk a scandal that would endanger their chosen careers, even though they loved each other deeply. Ideally suited for each other, they would become secret lovers, keeping it hidden from the Hollywood tabloids. The Hollywood publicity moguls would spin the myth that they had a pure, platonic love, both on-screen and off, that endures today; both would deny having any romance between them in their later years (when they were both married to other people). Their last film together was in 1942, and their careers took them in different directions.
In 1946, Nelson worked with Walt Disney to produce an animated feature "Make Mine Music" (also known as "Willie the Operatic Whale") about a whale who wanted to sing at the Met. This film, often overlooked, reveals a sense of humor about him that seldom crept into his other movies. In 1953, he began a successful nightclub routine with Gale Sherwood, which continued until his death in 1967.