MICKEY KATZ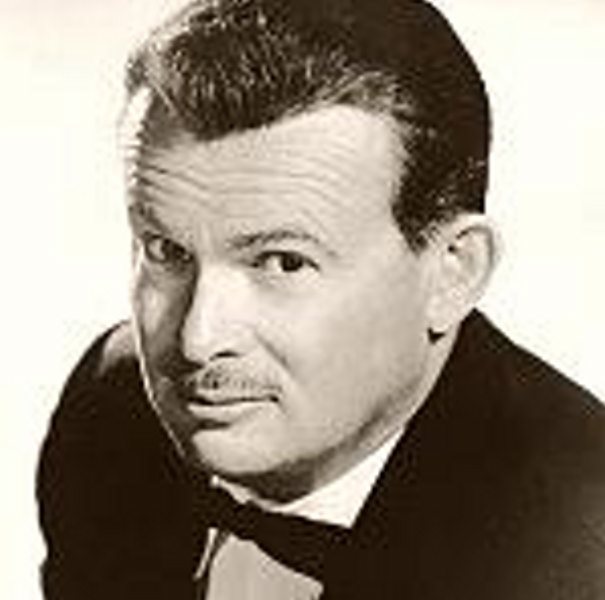 Biography
Mickey Katz
Mickey Katz's unique blend of Spike Jones, klezmer music, and Borscht Belt humor proved a successful formula for much of the space age pop era. Studying the clarinet as a child, Katz began a proficient performer and was playing with local bands in his teens. He started introducing comic routines into his act and attracted the attention of Spike Jones, who hired him into his City Slickers band in 1946.
Mickey Katz eventually mentioned to Jones' RCA producers that he had been working on his own parody tunes, combining popular tunes with Yiddish lyrics and instrumentation. RCA decided to record Mickey Katz and released his first single, "Haim Afn Range" backed with "Yiddish Square Dance." It proved a surprise hit, selling over 30,000 copies in one month.
Like Jones, part of Katz' success was due to the very high quality of musicians he used. Fellow City Slicker Mannie Klein (later replaced by the great Ziggy Elman) played trumpet, the young Si Zentner played trombone, and Sam Weiss played drums, and Nat Farber, a studio orchestrator, provided the arrangements.
The popularity of his RCA singles led Mickey Katz to organize a road show, which he called "The Borscht Capades." Among the cast was Katz' own son, who later became famous as Joel Grey. Ironically, one place the show never appeared was the Borscht Belt itself.
Mickey Katz switched to Capitol Records in the early 1950s, and remained with the label until he retired in the late 1960s. Most of his material remained the same throughout his albums–Yiddish interpretations of American tunes, rendered in Katz' heavily-inflected comic Jewish accent ("ecch-sent"). But he did play it straight for the album, Mickey Katz Plays Music for Weddings, paying homage to the klezmer music he heard as a child. He also recorded one straight comedy album, Mickey Katz at the U.N., and The Katz Pajamas, a collection of fairy tales told in fractured Yiddish.
Mickey Katz reprised the "Borschtcapades" idea in the mid-1960s with a Broadway revue titled, "Hello, Solly," but the show was short-lived. He published an autobiography, Papa Play for Me in 1977. In the early 1990s, black clarinetist Don Byron, who had learned klezmer music as a member of the Klezmer Conservatory in the mid-1980s, paid tribute to Katz's work by recording the well-received Music of Mickey Katz.